Last Updated On 23 April,2017 10:46 pm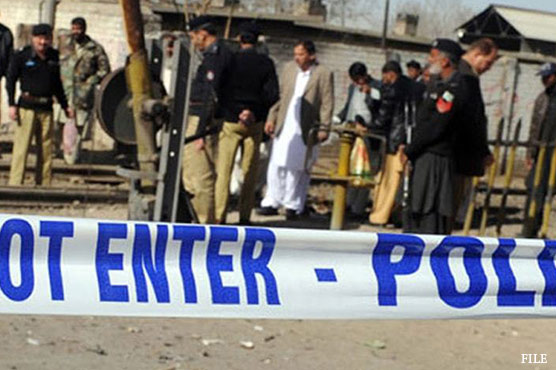 The IED hit the FC vehicle during a routine patrol by the paramilitary force
QUETTA (AFP) - An improvised explosive device hit a Frontier Corps vehicle on Sunday in the restive southwestern province of Balochistan, killing four soldiers and wounding three others, the military said.
Pakistan has been battling insurgency in mineral-rich Balochistan since 2004, with hundreds of soldiers and militants killed in the fighting.
The IED hit the FC vehicle during a routine patrol by the paramilitary force near the town of Turbat.
"At least four FC soldiers embraced shahadat (martyrdom) while another three sustained injuries," the military said in a statement.
Balochistan is the largest of Pakistan s four provinces, but its roughly seven million inhabitants have long complained they do not receive a fair share of its gas and mineral wealth.
Around 500 Baloch rebel militants on Friday surrendered to the government as Islamabad pursues its development agenda linked to the ambitious China Pakistan Economic Corridor (CPEC) in the southwest province.
A greater push towards peace and development by Pakistani authorities, including starting work on roads and infrastructure under the Chinese-assisted CPEC project -- which connects Balochistan s deep sea port of Gwadar to China -- has reduced the violence considerably.