Met Office forecasts heavy rains in Punjab, Northern areas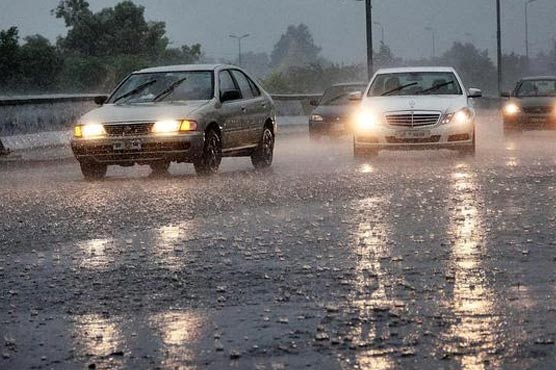 Western winds entered the country from northern side and rain is expected in Islamabad, Punjab
LAHORE (Dunya News) – A new series of western winds have entered the country from northern side. Meteorological Office forecasted on Monday that heavy rains would occur in different parts of Punjab and Islamabad as well as the Northern areas.
The rising heat in plain areas will witness a respite as western winds have entered the upper areas of the country. According to Pakistan Meteorological Department (PMD), heavy rain will occur with thunderstorm.
The forecast said that Islamabad, Rawalpindi, Lahore, Multan, Dera Ghazi Khan, Khyber Pakhtunkhwa, Gilgit Baltistan, Kashmir and other areas will experience rain as well as hail.
The hottest region of the country during Monday was Nawabshah where 45 degree Celsius was recorded.