Last Updated On 01 March,2017 12:16 pm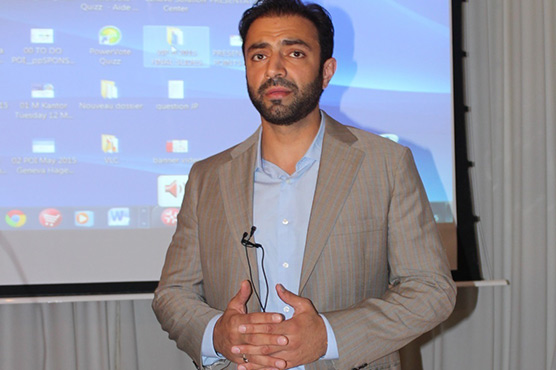 He has been referred to as 'most wanted' by the ministry in the red warrant
ISLAMABAD (Dunya News) – Ministry for the Interior has issued red warrant of Brahamdagh Bugti, founder of Baloch Republican Party on Tuesday in cases lodged over alleged terror attacks in the country.
Bugti is wanted by law enforcement agencies in several cases over terror attacks.
He has been referred to as most wanted by the ministry in the red warrant
It should be mentioned here that the ministry had earlier issued red warrant of founder of Muttahida Qaumi Movement who has been living in sel-imposed exile in London since 1992.
However, Interpol, after the international department was approached in the issue, refused to arrest the MQM founder citing politicisation of the cases against him.
In a written reply to the ministry, Interpol refused to arrest the MQM London chief and doubted the grounds over which cases against him were lodged in Karachi and other cities of Sindh.
Interpol also raised some questions which Chaudhry Nisar Ali Khan, the federal minister is yet to file answers of.
Brahamdagh Bugti is son to Akbar Bugti, a tribal leader in Balochistan who was killed in an army operation which was ordered by the then dictator, Pervez Musharraf in August 2006.
Baloch Republican Party founded and led by Brahamdagh Bugti is a breakaway faction of Jamhoori Watan Party founded by his uncle, Talal Akbar Bugti.
Hundreds of rebels in Balochistan have laid down their weapons after Sarfraz Bugti, Home Minister of Balochistan assumed the office. The provincial government has promised the renegades respectable life and livelihood if they join the mainstream.