Last Updated On 15 February,2017 08:25 pm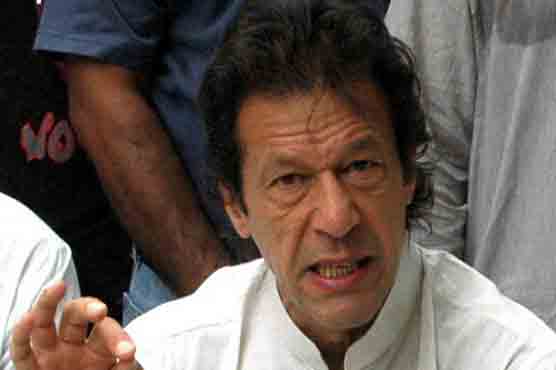 Imran visited the injured at Hayatabad Medical Complex, says FATA will have to be merged into KP
PESHAWAR: (Dunya News) – Pakistan Tehreek-e-Insaf (PTI) chairman Imran Khan has on Wednesday said that there is no option for Federally Administered Tribal Areas (FATA) other than merging into Khyber Pakhtunkhwa (KP), reported Dunya News.
Talking to media after visiting the injured in Peshawar blast at Hayat Medical Complex, Imran condemned the Peshawar and Lahore blasts. He said that FATA must be merged into KP and merged at the earliest. He said that all will have to work in coordination in order to fight terrorism.
Imran Khan warned that it could be the beginning of a new wave of terror and all must work in cohesion to fight the challenge. He said that all the parties had agreed to National Action Plan. He added that FATA was devastated by terrorism and the only way out was to merge it with KP as the old system was rotten.
It is pertinent to mention here that PTI chairman was scheduled to attend a ceremony at Hayat Medical Complex today but there was a blast just ahead of his arrival in Hayatabad Phase-V, killing one and injuring five others. According top initial investigations, around 15 kilograms of explosives had been used for this purpose.
Imran was also accompanied by KP Chief Minister Pervaiz Khattak on the occasion. They directed the staff to take special care of the victims of the blast.