Suicide blast kills 13, injures 86 in Lahore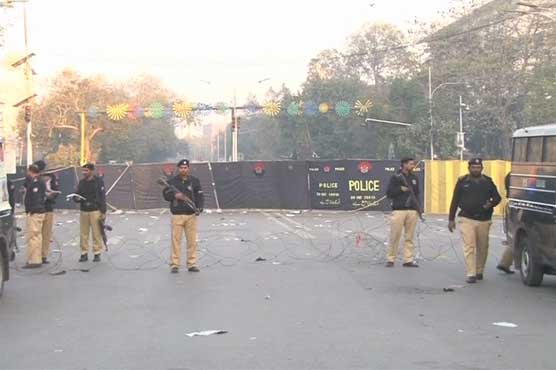 The blast took place near Charing Cross on Mall Road.
LAHORE (Web Desk / Reuters) – A suicide blast near Punjab Assembly in Lahore killed at least 13 people and wounded 86 others on Monday.
Seven police officers including DIG Traffic Capt (r) Ahmed Mobin and SSP Operations Zahid Gondal were among the dead when an explosion rocked a protest organized by Pakistan's chemists and pharmaceuticals manufacturers on Mall Road at around 6:10 pm.
---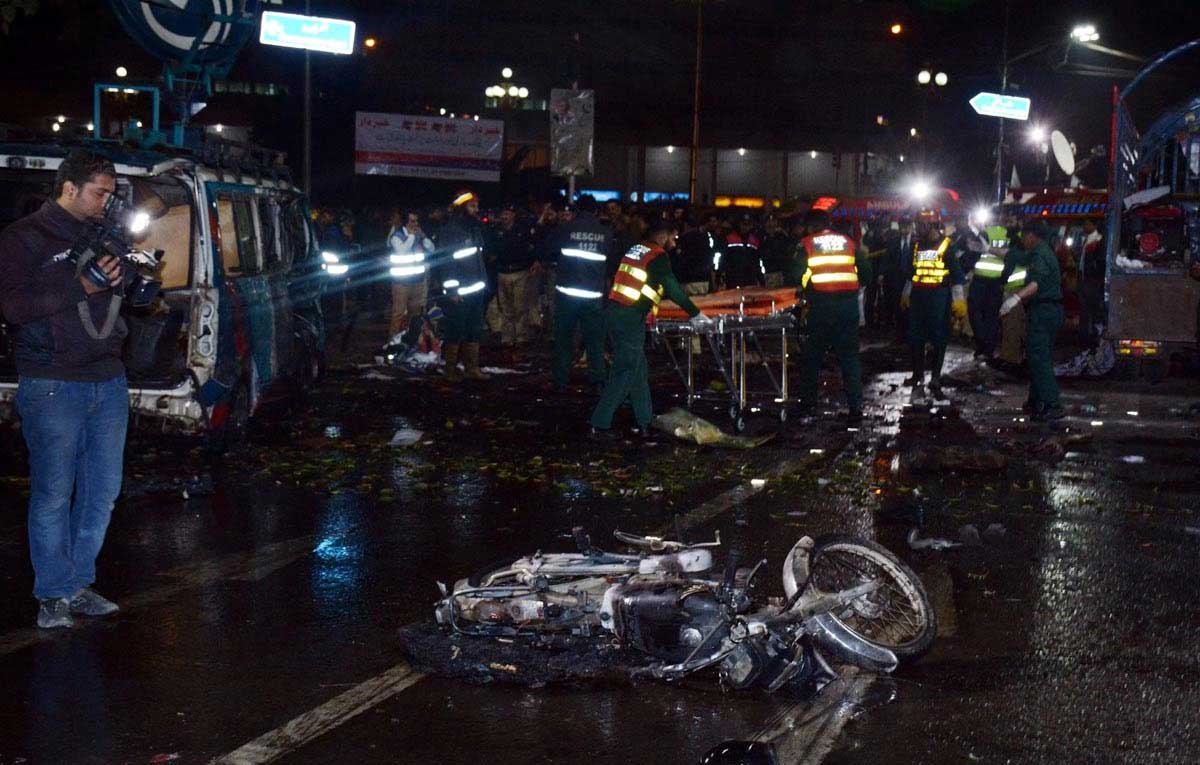 ---
"It was a suicide attack. The bomber exploded himself when successful negotiations were underway between police officials and the protesters," Inspector General of Police Mushtaq told reporters.
According to sources, ten to fifteen kilograms of explosives were used in the attack.
Police said evidence has been collected from the blast site whereas authorities are trying to identify the attacker through fingerprints.
---
EMERGENCY DECLARED AT HOSPITALS
---
Emergency was declared at hospitals across the city where more than 70 injured people were shifted for treatment. Nine of them are said to be in critical condition.
---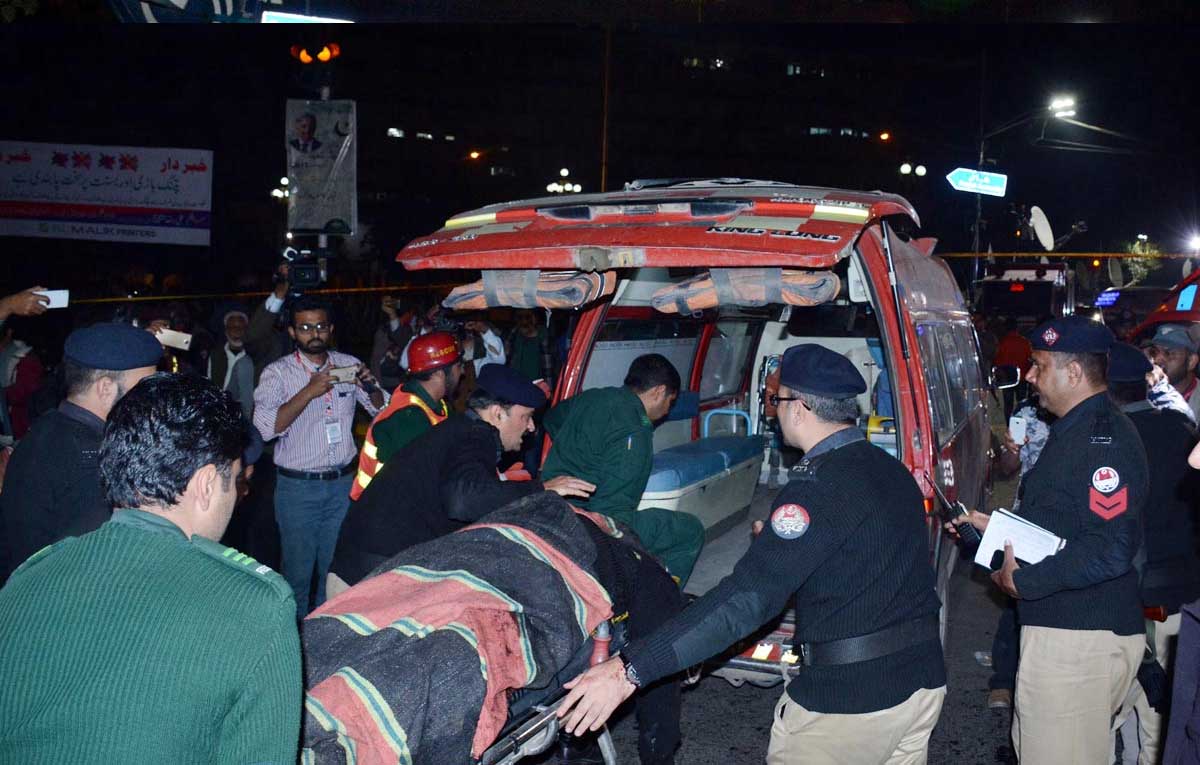 ---
Most of those injured include police officers.
---
JAMAAT-UR-AHRAR CLAIMS RESPONSIBILITY
---
A spokesman for Jamaat-ur-Ahrar, a faction of the Tehreek-e-Taliban, called Reuters and claimed responsibility.
Jamaat-ur-Ahrar had also claimed responsibility for an Easter Day bombing in Lahore last year that killed more than 70 people in a public park.
Security in Pakistan has vastly improved in recent years but terrorist groups such as the Tehreek-e-Taliban and Daesh still pose a threat and have carried out mass attacks.
Prime Minister Nawaz Sharif said the attacks will not weaken Pakistan's resolve in fight against militancy.
"We have fought this fight against the terrorists among us, and will continue to fight it until we liberate our people of this cancer, and avenge those who have laid down their lives for us," he said in a statement.
The latest blast may jeopardize plans by Pakistan, a cricket-obsessed nation, to host the final of its domestic Twenty20 tournament on home soil in Lahore in March.
---
The moment when blast occurred, WATCH VIDEO: