IHC imposes ban on Valentine's Day celebration in public places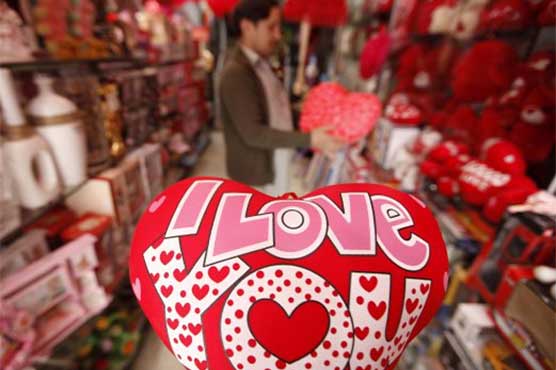 The court issued order on a petition arguing that the day is not part of Muslim tradition.
ISLAMABAD (Dunya News) - The Islamabad High Court on Monday imposed a ban on Valentine's Day related festivities in public places as well as on an official level.
THe court has also directed the Ministry of Information, Pakistan Electronic Media Regulatory Authority (PEMRA) and the Islamabad High Commission to submit their replies regarding immediate implementation of the order.
Moreover, print and electronic media has been warned to stop promotions of all Valentine s Day related activities.
The court issued order on a petition arguing that the day is not part of Muslim tradition.
Plaintiff Abdul Waheed maintained that ongoing promotions on the mainstream and social media for Valentine s Day are "against Islamic preaching and should be banned."
Last year, President Mamnoon Hussain urged the nation to refrain from celebrating Valentine's Day.
The president made the remarks to a crowd of students, saying the day -- traditionally celebrated in the West by lovers -- had no place in the Muslim-majority nation.
"Valentine's Day has no connection with our culture and it should be avoided," the president told students at a gathering held to honour one of the country's heroes of independence.
He urged the young people to focus on their studies instead.
In Peshawar, the capital of Khyber-Pakhtunkhwa province, members of the district assembly last year unanimously passed a resolution to ban Valentine's Day celebrations.
"A particular segment of our society wants to impose Western values and culture on our youth by celebrating Valentine's Day," said the resolution, which was presented by a member of Jamaat-e-Islami, one of the largest Islamist parties in Pakistan.
"There is no place in our culture and in our civilisation for such an unnecessary and rude day, which aims to spread vulgarity and indecency amongst the youth," it said.