Last Updated On 01 January,2017 12:58 am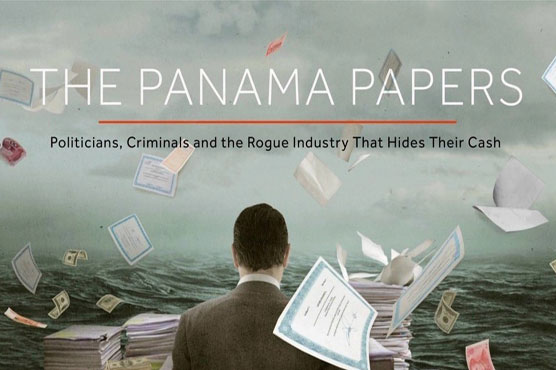 The Panama Papers are an unprecedented leak of 11.5 million files obtained from Mossack Fonseca
As we are saying pip pip to the year 2016, let's scroll through the most significant happenings of soon-to-be previous year. While doing so, we will get to know that some of the events and happenings can truly be termed as defining moments in history. One of such phenomenon was Panama Leaks that for a moment not only shook the world but also scare the hell out of some of the prominent world leaders and celebrities.
What are the Panama Papers?
The Panama Papers are an unprecedented leak of as many as 11.5 million files obtained from one of the world's biggest offshore law firms, Mossack Fonseca. It was revealed that an anonymous source contacted the German newspaper Süddeutsche Zeitung (SZ) and shared these documents originally sourced from Mossack Fonseca.
The mentioned newspaper then shared these leaked documents with the International Consortium of Investigative Journalists (ICIJ) and since then the leaks had been a word on the street as ICIJ share them with its large network of international partners.
Some of the notable mentions in Panama Papers
Panama Papers made waves when politicians, public officials or close associates implicated in the leak came to public notice. The Panama Papers mentioned close associates of President Vladimir Putin of Russia, the father of Prime Minister David Cameron of Britain, relatives of President Xi Jinping of China, King Salman of Saudi Arabia; Sigmundur David Gunnlaugsson, who later on resigned as prime minister of Iceland owing the massive protests on the basis of the revelations; President Mauricio Macri of Argentina; and the soccer star Lionel Messi, one of the world's wealthiest athletes among others.
Panama Papers – Making headlines in Pakistan during 2016
Ever since the shocking revelations in Panama Papers, the country's politics shifted into a new phase of calls for resignation, blame game, protests, sit-ins and demands for judicial commission. Prime Minister all of a sudden became the butt of criticisms when it came out that his family members have holdings in offshore companies.
It was also revealed through the Panama Papers that Maryam Nawaz, Hassan Nawaz and Hussain Nawaz controlled shell companies through which they had purchase expensive London real estate.
Let's have a look at some of the significant month-wise happenings followed immediately after the revelations,
April
Prime Minister Nawaz Sharif in his speech to the nation on April 5 announced to form a high-level judicial commission for investigating the allegations of owning off-shore companies and concealing assets.
Prime Minister Nawaz Sharif on Wednesday has left for London for medical checkup.
Imran Khan stated that his party will hit the roads if investigation regarding the Panama Leaks is not held transparently.
Finance Ministry clarified that Dar made no contacts with Panama's Foreign Ministry and that the reports being proliferated through the media in this regards are inaccurate.
Prime Minister Nawaz Sharif in a speech to the nation on April 22 pledged to resign if a probe related to the Panama Papers tax scandal found his family had committed any wrongdoing.
May
Government rejected opposition s Terms Of References (TORs) on Panama Leaks.
Prime Minister Nawaz Sharif advised his team of legal experts to review Terms Of References (TORs) prepared by the Opposition parties for the judicial commission that will be probing into the Panama Leaks issue.
Opposition parties demonstrated walk-out in the National Assembly (NA) citing Prime Minister's (PM) absence to explain his stance on Panama leaks the reason behind.
Pakistan Bar Council (PBC) demanded the Supreme Court (SC) to take suo moto notice of the Panama Leaks.
Government and the opposition agreed to form a 12 member committee in order to draft joint terms of reference (ToRs) for an inquiry commission that will probe Panama papers.
June
PTI announced a series of protests after Eid-ul-fitar.
Both Opposition and Government stick to their positions as Panamagate ToR negotiations achieved no results.
The top leadership of the Pakistan Peoples Party (PPP) gathered to discuss their future strategy over Panama Leaks issue.
July
Interior Minister ruled out the possibility of an in-house change and formation of a forward bloc of PML-N as an aftermath of Panama Leaks.
Federal Finance Minister Ishaq Dar revealed that the government will make ToRs on Panama Leaks if probe between the two sides failed to reach any conclusion.
Opposition announced to hold no further talks with government on ToRs over Panama.
August
The Election Commission of Pakistan (ECP) directed the counsel of opposition parties to submit documentary evidences against Prime Minister and others over Panama leaks till August 17.
PTI announced to approach Supreme Court over Panama Papers.
The Supreme Court returned a petition by Jamaat-i-Islami regards to Panama Papers leaks by terming it 'frivolous'.
September
Both the government and opposition parties declared to introduce their own, separate bills in the two houses of parliament.
The government and the opposition geared up for a legislative war over the formation of commission to hold an inquiry into corruption charges.
Public Accounts Committee (PAC) revealed that it lacks the jurisdiction for taking up the matter of the Panama Papers
PTI demanded the Supreme Court to take suo motu notice of Panama Leaks.
October
Prime Minister filed an application with the Election Commission of Pakistan (ECP) for the disqualification of petitions that was submitted against him regards to Panama Papers leak.
PTI plans to lock down the capital city was challenged in Supreme Court.
Supreme Court issues notice to Nawaz and others in Panamagate petition.
November
Pakistan Tehreek-i-Insaf announced that November 2 lockdown would instead be marked as a day of thanksgiving in Islamabad citing the announcement of the formation of a judicial commission by SC as a reason for the decision.
Supreme Court asked PTI and PML-N to submit their ToRs on the formation of a commission to probe the Panama Papers leaks.
SC revealed that the documents submitted by PTI had no relevance in Panama Leaks case.
December
Supreme Court adjourns the proceedings on Panamagate case till January.
Supreme Court asks parties to decide over formation of commission.