Khyber Agency: Vaccine claims lives of two children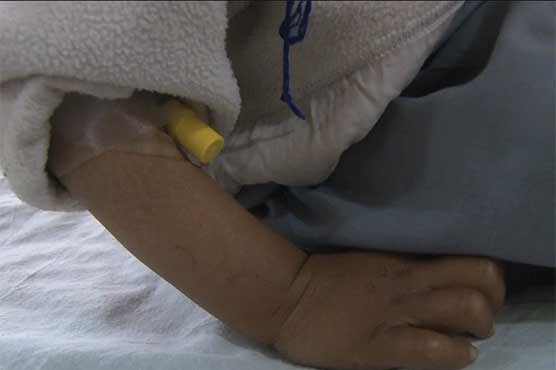 According to the medics, four children are in critical condition
KHYBER AGENCY (Dunya News) – Vaccine injections and drops have claimed lives of two children in Tehsil Bara of Khyber Agency on Wednesday.
Reportedly, six children were shifted to Hayatabad Hospital after immunization made a reacted. One child died while on way to the hospital while another lost his life after he was shifted to the facility.
According to the medics, four children are in critical condition.