Last Updated On 21 December,2016 07:57 pm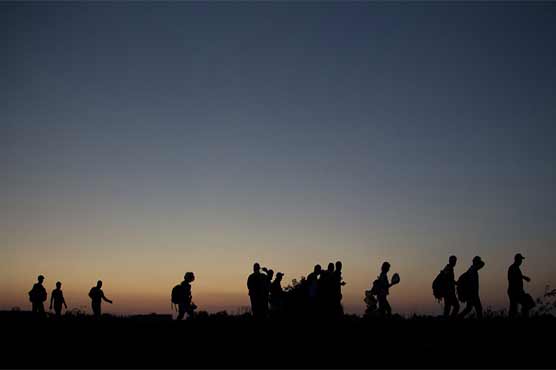 Each month, over 10,000 try to cross border illegally in hope of golden future, many die in process
QUETTA: (Dunya News) – The human trafficking business is at its peak in Balochistan's border areas. Over 10,000 people try to cross the border illegally every month in the hope of a golden future; and many die in the process, reported Dunya News.
Thousands of these people try to cross the border into Iran from where they want to go to Turkey and then onto mainland Europe. These poor people are, however, just the commodity in this smuggling business.
The smugglers receive Rs 500,000 from each of these innocent men and they are then thrown into this world where their lives are totally at risk. The chances of their return are nearly zero.
3776 people in September, 4472 in October and 2339 in November of 2016 crossed this border and were caught in Iran or Turkey and then deported back to Pakistan. But many of these pay the small fine they have to pay at Taftan border and contact the agents again. The security agencies arrested 1500 people only during the months of October and November of the current year.
These people who risk everything from life to belongings in order to cross into Europe and most of the times end up losing both in the process.
The security forces are getting 20 to 25 dead bodies each year from the Iran and Turkey borders. These unclaimed bodies lying at the borders are telling a horrific story of the consequences of human smuggling.
Meanwhile, 5% of these people go missing every month too.