Last Updated On 21 December,2016 10:23 pm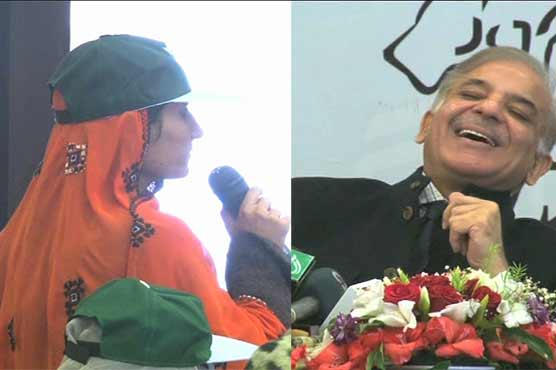 Shehbaz Sharif replied that Balochistan had problems with federation in past of which most were fair
LAHORE (Dunya News) – Chief Minister (CM) of Punjab Shehbaz Sharif met with students from Gwadar on Tueday at CM house in Model Town, Lahore, reported Dunya News.
A student named Yasmeen from Government Degree College in Gwadar complained from Shehbaz Sharif during the meet up saying, "China Pakistan Economic Corridor (CPEC) is being built in Gwadar then why is Lahore developing from it?"
To this, Punjab CM replied that Lahore's progress has not been attained in one or two days, rather, many decades of hard work have passed to achieve it. He further suggested, "Balochistan will also develop after CPEC."
---
WATCH VIDEO REPORT:
---
"Misunderstandings emerged in past 70 years between Balochistan and federal government", Punjab CM referred to the lack of development in the largest province of Pakistan while admitting, "No doubt Balochistan has not been granted its fair share in recent history."
Shehbaz Sharif addressed the student concerns while responding that CPEC will benefit the whole country and Balochistan stands second in benefitting the most from this project. "All provinces, Azad Kashmir and Gilgit Baltistan have to work together and forget about past to glance the bright future", he recommended.
He further defended Punjab as an elder brother to all provinces by saying that it compromised its 11 billion rupees in favor of Balochistan during National Finance Commission (NFC) Award yet it gets taunted often.