Last Updated On 20 December,2016 11:41 pm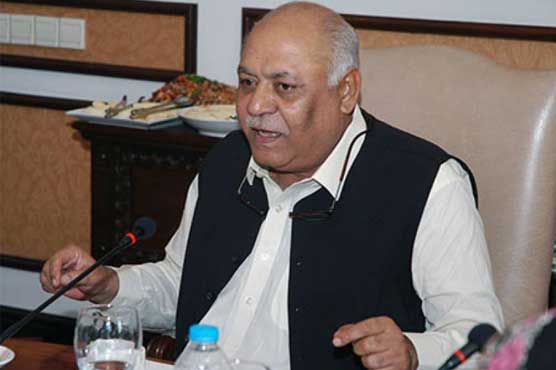 Bizenjo demanded quick return of Afghan refugees, saying they were unacceptable in Balochistan
ISLAMABAD: (Dunya News) – National Party (NP) leader Mir Hasil Bizenjo has said that he did not support 'Afghaniya' province suggestion. He added that Afghan refugees were unacceptable in Balochistan, reported Dunya News.
Federal Minister for Shipping and Ports Hasil Bizenjo has said that he does not support Mahmood Khan Achakzai's suggestion for Afghaniya province. He said that any census that also counts the Afghan refugees as Balochistan citizens wouldn't be accepted.
"Over 1.8 million Afghan refugees have no documents to prove their Pakistani citizenship. There can be no peace without the return of Afghan refugees. Afghanistan also wants the return of its citizens. The four million refugees' return should be ensured as soon as possible".
Talking to media outside Parliament House, Bizenjo said that he rejected Achakzai's suggestion for the Afghaniya province.
"Other provinces are free in their choice but Balochistan wasn't ready to accept these refugees under any condition. Afghan refugees are citizens of Afghanistan. They even voted for Karzai and Ashraf Ghani in the past Afghanistan elections. There were polling stations set up for them here. These refugees are our brothers and thus respected but they must go back home".
NP leader said that Balochistan's budget could hardly support the population of Balochistan, let alone the two million Afghan refugees. He said that the system would break completely in such a scenario.
"There are 1.8 million Afghan refugees who have no identity at all. Peace with them presence here is impossible. I request Supreme Court and the government of Pakistan to ensure their honourable return to Afghanistan as soon as possible".