Air Chief meets PM, discusses PAF's professional matters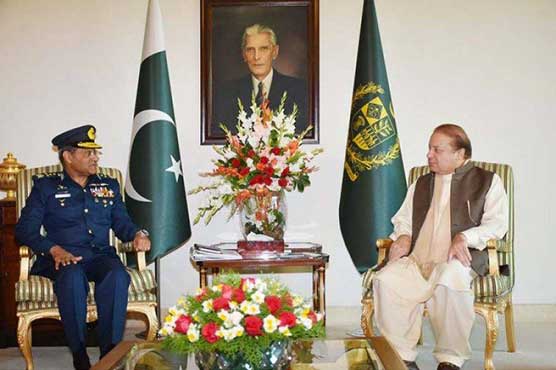 Nawaz Sharif appreciated Pakistan Air Force's (PAF) role regarding operation Zarb-e-Azb.
ISLAMABAD (Duny News) - Chief of Air Staff, Air Chief Marshal Sohail Aman on Monday met Prime Minister Nawaz Sharif (PM) in Islamabad.
During the meeting, professional matters related to Pakistan Air Force (PAF) came under discussion.
Sources told that the premier appreciated PAF's role regarding operation Zarb-e-Azb and said that terrorists' network has been destroyed due to the efforts of brave soldiers.
He also assured to provide all the necessary resources for the betterment of the department.