Last Updated On 17 December,2016 10:24 am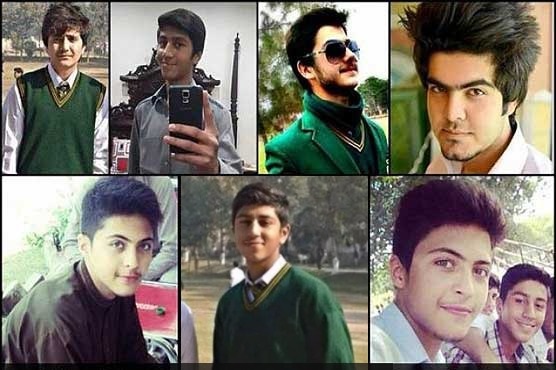 The incident also transformed the political scenario of the country
PESHAWAR (Web Desk) - Rightly two years ago from today, an incident unfolded that could outrightly be called as one of the darkest days in mankind's history. It was the day that saw the most inhumane crime of its kind committed by a few devilish folks on earth and a day that will be remembered for the most spineless massacre in modern history.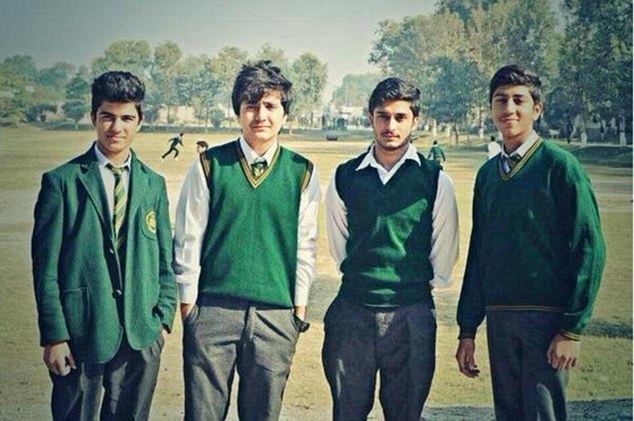 The massacre that took away the lives of more than 150 people, most of them schoolchildren on December 16, 2014 was something never heard of and sorrowful reactions pouring from all the corners revealed how barbaric this bloodshed was.
The then British Prime Minister, David Cameron's reaction describes the brutality of this attack.
"The scale of what has happened in Pakistan simply defies belief. It is a dark, dark day for humanity when something on this scale happens with no justification. There is not a belief system in the world that can justify such an act. I think what this shows is the worldwide threat that is posed by this poisonous ideology of extremist Islamist terrorism. It is nothing to do with one of the world s great religions - Islam, which is a religion of peace. This is a perversion."
Bollywood icon Anupam Kher elaborated the incident through an open letter to the terrorists in the following words,
……….Words cannot adequately despise the monstrosity which you have committed. True, there have been greater pogroms in history such as Lidice, Dachau, the purges of Stalin, the Cultural Revolution of Mao, the killing fields of Cambodia. But these were political movements or results of conflict.
What you have done today is something not reflected in history; the slaughter of innocents…………..
One can easily comprehend the grief of the innocent lives lost through the words of U.S. Secretary of State John Kerry who expressed his grief in the following words,
"Mothers and fathers send their kids to school to learn and to be safe and to dream and to find opportunity. And particularly at this military school in Pakistan, they sent their kids there with the hope and dreams of serving their country. Instead, today they are gone, wiped away by Taliban assassins who serve a dark and almost medieval vision, and the opposite of everything that those mothers and fathers wanted for their children. The images are absolutely gut-wrenching: young children carried away in ambulances, a teacher burned alive in front of the students, a house of learning turned into a house of unspeakable horror."
These were just a few examples of the world lost in grief on December 14, 2014 when Peshawar bled and reactions piled up in millions within no time.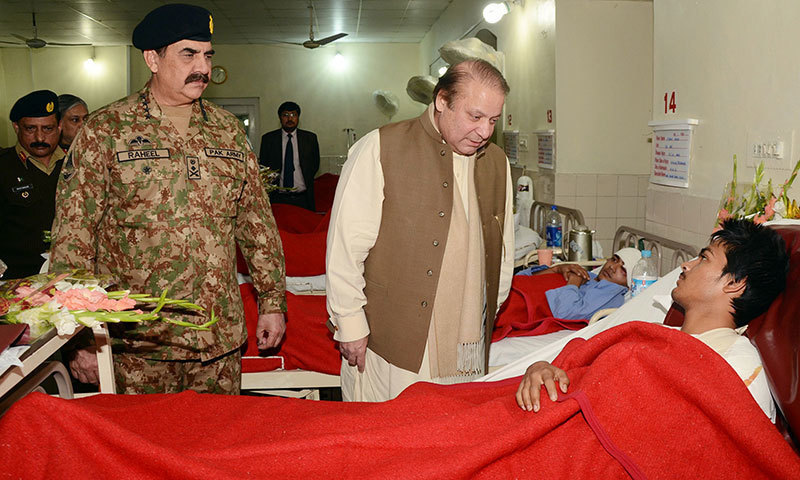 The responsibility of this heinous school attack was claimed by Tehrik-i-Taliban Pakistan (TTP) as they elaborated that it was as revenge for Operation Zarb-e-Azb that was started in summer 2014.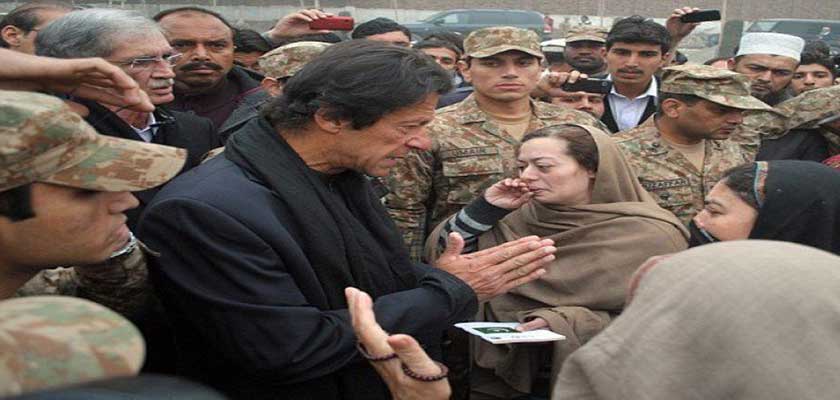 The attack was unique in some aspects as FIA determined that the gunmen who carried out the assault were all foreign fighters. The attackers included,
Abu Shamil (also went by Abdur Rehman)— A Chechen fighter and thought to be the ringleader of the group.
Nouman Shah Helmand — An Afghan citizen from Helmand Province; the U.S. had placed a $500,000 bounty upon Shah.
Wazir Alam Herat — An Afghan citizen from Herat.
Khatib al-Zubaidi — An Arabic speaker and an Egyptian citizen.
Mohammad Zahedi — An Arabic speaker and a Moroccan citizen.
Jibran al-Saeedi — An Arabic speaker and a Saudi citizen.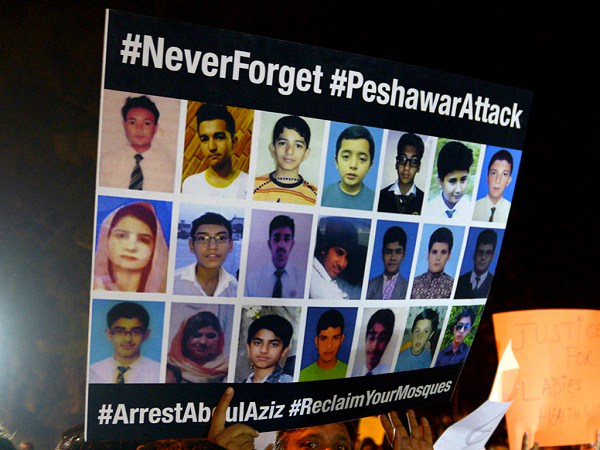 Immediately after the school attack, the military operation speeded up and air-strikes on terrorists resorts were carried out on a massive scale. In one of the airstrike carried out by Pakistan Air Force (PAF) the Tehrik-i-Taliban Pakistan (TTP) chief Mullah Fazlullah narrowly escaped a unmanned aerial vehicle (UAV) strike on 25 November.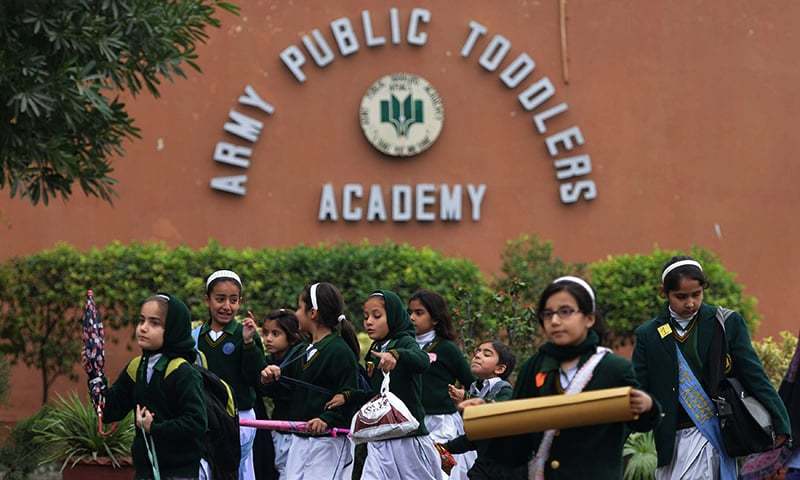 A significant progress occurred on Dec 17, when PAF s F-16s and JF-17s jets bombed terrorist hideouts in the Tirah Valley while targeting 57 terrorists. A total of twenty additional aerial bombing operations were also carried out using dynamic targeting.
A UAV strike targeted and killed five suspected terrorists in North Waziristan on Dec 20. Moreover, around 21 TTP terrorists were also killed by PAF strikes in Khyber Agency while they were trying to escape to Afghanistan.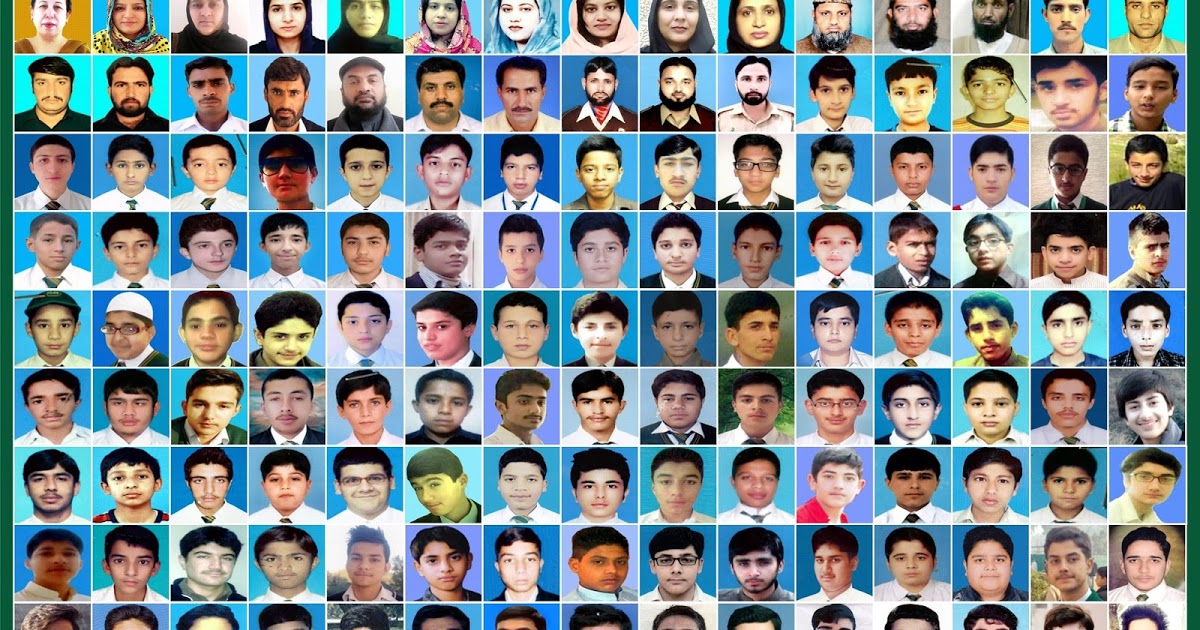 The incident also transformed the political scenario of the country as Imran Khan- the leader of one of the opposition parties, was holding a marathon sit-in aka Azadi March against the government had to end the protest owing to security reasons.
National Action Plan
On Dec 16, the National Action plan was also drafted in the wake of the APS Peshawar attack so as to work out strategy to combat terrorism. In this regard, a parliamentary committee was formed that estimate the post-Peshawar tragedy circumstances and also to talk over necessary laws and amendments in connection to terrorism. Henceforth, the 21st Amendment to the Constitution provided us with twenty-point National Action Plan for the eradication of terrorism from Pakistan.
At a press conference on Feb 2015, DG ISPR revealed that Pakistan army has killed or arrested most of the Army Public School (APS) attack plotters.