Last Updated On 16 December,2016 03:08 pm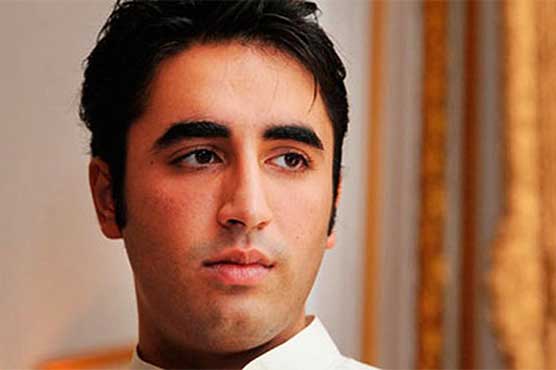 Every terrorist has to be eliminated without caring for his present or past, the PPP chairman said.
KARACHI (Dunya News) - Chairman Pakistan Peoples Party Bilawal Bhutto Zardari paid tributes to innocent school children and teachers who were mercilessly martyred by terrorists in APS Peshawar today (Dec 16) two years ago.
"These innocent children represented future aspirations of our society and the beasts mowed down them to kill our national aspirations," said PPP Chairman in his message.
Bilawal Bhutto Zardari said he understands deeply the pain and grief that the parents of these innocent children are undergoing because he was also the victim of same monster of terrorism who snatched his mother and hope of entire nation.
PPP Chairman said that his Party has a crystal clear stance against terrorism without any differentiation of good or bad terrorist.
"A terrorist is a terrorist and for complete wipe-out of terrorism every terrorist has to be eliminated without caring for his present or past," he said.
Bilawal Bhutto paid tributes to the martyred children of APS Peshawar and saluted their parents for turning their pain into strength and contribute to the society in the form of Shuhda-e-APS Trauma Centers in Peshawar and Lahore for treatment of deeply traumatized people as a sacred cause in the memory of the little martyrs of APS Peshawar.
PPP Chairman pledged that his Party will continue to fight the menace of terrorism with the support of masses and won't spare those who shed tears on terrorists' death and go into hiding when terrorists strike the nation.