More than 25,000 suspects detained under NAP in Khyber Pakhtunkhwa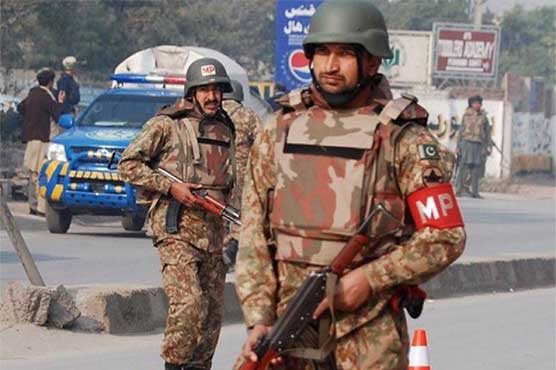 Law enforcement agencies geared up NAP implementation across Khyber Pakhtunkhwa after APS attack.
PESHAWAR (Dunya News) - In the aftermath of terrorist attack at APS Peshawar on December 16, 2014, security agencies have geared up National Action Plan (NAP) implementation across Khyber Pakhtunkhwa (KPK).
In the past two years, the law enforcement agencies conducted more than twenty-five thousand operations.
During these operations, security agencies confiscated more than 46,900 weapons and seized 1.5 million cartridges. Security agencies also nabbed more than 311,900 suspects during 110,000 snap checking activities. Data of suspects was thoroughly rechecked.
Tenancy law was enforced in province to annihilate sleeping cells of miscreants. Cases were registered against 21,282 house owners and 2,950 hotel proprietors who contravened tenancy law.
Police scrutinized more than 70,000 schools across KPK to ensure stern security arrangements. 7,962 cases were registered against schools who breached security guidelines.
Police also deported 34,448 afghan nationals under section 14 of Foreigners Act.