'Extradition' of Pak-Turk school teachers blasted by analysts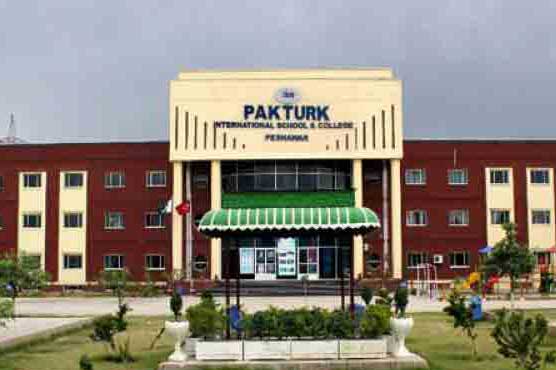 Govt expelled teachers under Extradition Act 1972 without demanding guarantees, says Habib Akram
LAHORE: (Dunya News) – Analysts at 'Khabar Yeh Hai' program on Dunya News blasted the government's policy of expelling the teachers of Pak-Turk schools upon Turkish government's request. Habib Akram, senior analyst and reporter, said that Pakistan government expelled the teachers under Extradition Act 1972 without demanding any guarantees, unlike the modern civilised countries, reported Dunya News.
Discussing the expulsion of Pak-Turk schools' teachers from Pakistan, Habib Akram said that it was against all democratic norms what Pakistan government did to these teachers. He said that the same Fethullah Gülen whose supporters are now being expelled from Pakistan was given a doctorate by Punjab University in absentia, despite the fact that there would hardly be any people in Pakistan who might have read his books. He said that there was a time when Erdogan and Gülen were extremely close with each other.
---
Also read: Turkish teachers linked to coup suspect to be deported
---
"And even now, even if we believe that every single allegation by Erdogan on Gülen is correct, my question is should we expel people, who have obtained visa from Pakistani embassies and are working here legally, on a mere 3-day notice just because of internal politics in their home countries", asked Habib Akram.
---
Watch video:
---
Senior columnist Haroon Rasheed said that Pakistan government had every right to expel them from Pakistan but that does not mean that this power could be exercised without any restraint. "I know we have extraordinary relations with Turkey. But these people were teachers. At least we could have shown them some respect. Someone could have accompanied them to the airport", he said. He added that Pak-Turk schools did great work here. "Although these schools were as expensive as other private sector schools but at least they were imparting better education than most of our private schools", he said.
---
Also read: Pak-Turk schools teachers to be deported from Pakistan
---
Habib Akram added that there was a very important legal aspect attached to it too. "Had these people been living in Pakistan on illegal documents or without any visa, it would have been right for Pakistan to expel them. But these people are being expelled under Extradition Act 1972. Under this act, a foreign government writes you a letter charging its citizens with certain allegations, and the list of allegations in the act includes only the criminal allegations. Now these people had no allegation of criminal nature against them. Moreover, have we, like any modern civilised country, demanded any guarantees of respectful behaviour with these people from Turkey? At least these teachers deserve this much respect", he said.
Akram said he didn't see any chance of the European Union pressure working on Pakistan in this regard. He said that Pakistan must have ensured that these people will be dealt lawfully in Turkey.
"However, Turkish government has assured Pakistan government that these schools will not be closed down. Just a new management from Turkey will take over these schools", he said.