Last Updated On 15 November,2016 10:06 pm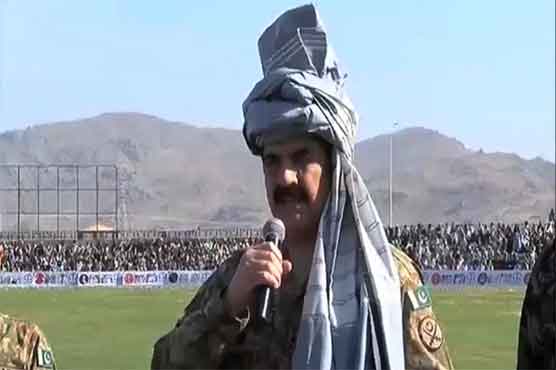 The network of terrorists has been removed from the tribal areas, says COAS
RAWALPINDI (Dunya News) – According to Inter Services Public Relations (ISPR), COAS visited South and North Wazirstan and inaugurated Younas Khan Sports Complex along with other projects. Chairman Pakistan Cricket Board (PCB) Shehryar Khan was also present alongside COAS on the occasion.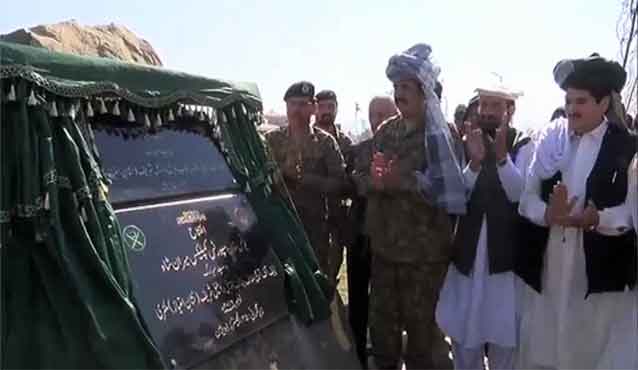 While addressing the congregation of tribal leaders on the occasion, General Raheel Sharif was of the opinion that the network of terrorists has been removed from the tribal areas. He further professed that we have almost achieved our target of eradicating terrorism.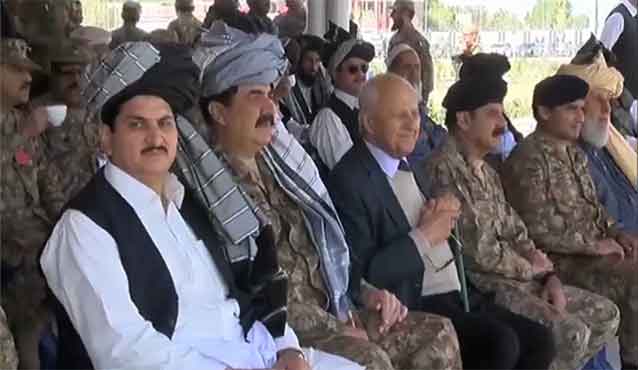 General Raheel Sharif revealed further that there are so many achievements of Operation Zarb-e-Azab and we will give a safe Pakistan to our next generations.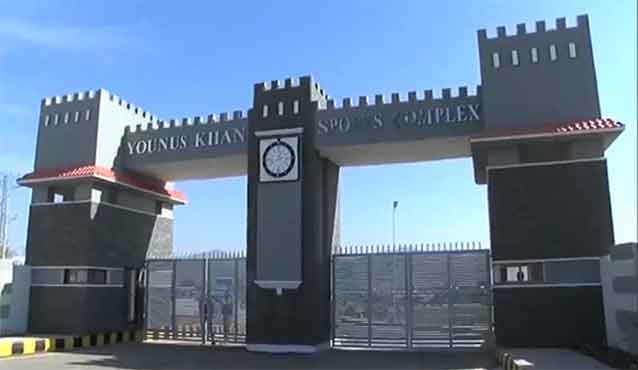 COAS appreciated the cooperation of tribal leaders with the security forces.
ISPR revealed that Army Chief also inaugurated Bannu-Meran Shah Road and also Ghulam Khan Road.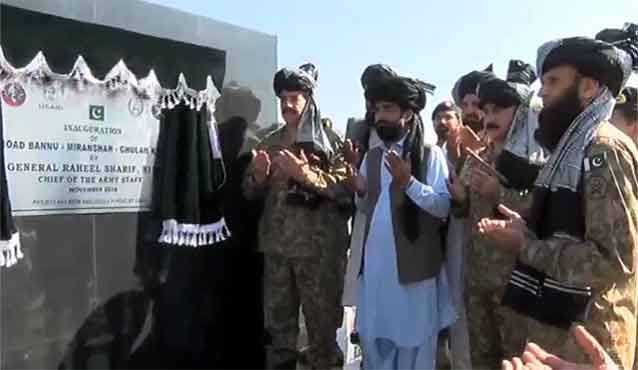 According to details, with USAID assistance, 84 kilometer road constructed will serve as shortest passage for business and with the construction of this road, 705 km central strategic trade corridor has also been completed with its construction.
With the new road, the distance between Bannu and Ghulam Khan Sarhadi check post has also reduced from 6 hours to one and a half hours.
In addition, an exhibition match was also played between FATA eleven and Younas Khan eleven at the newly inaugurated Younas Khan Sports Complex.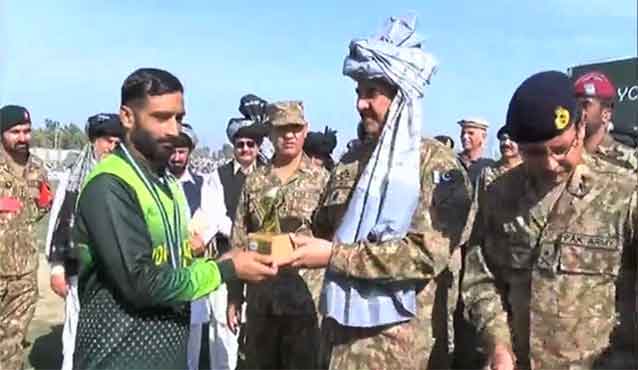 Army Chief also visited the newly constructed Army Public School at Chak Malai where he was also accompanied by his wife.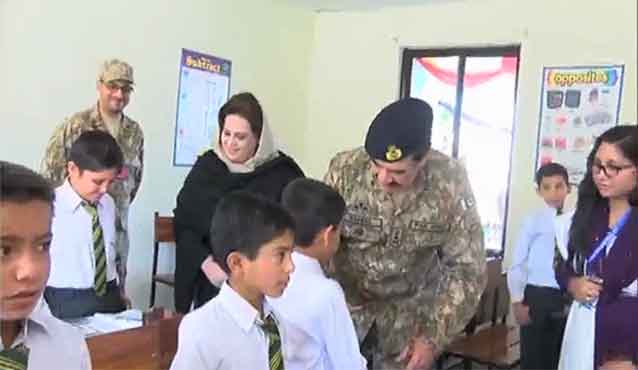 Mrs. Raheel Sharif met the tribal leaders on the occasion and heard their problems. She also appreciated the sacrifices of tribal women on the occasion.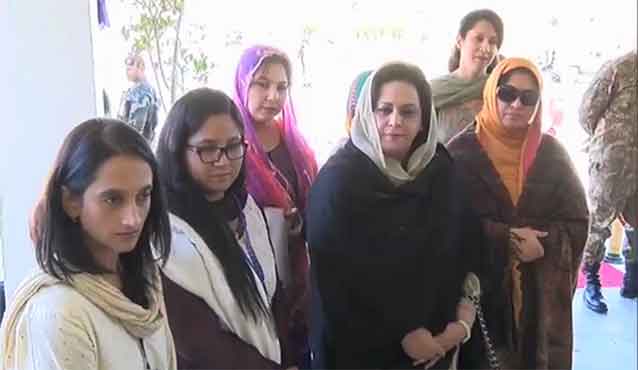 ISPR confirmed that the local tribal leaders thanked COAS for putting an end to terrorists and restoring the peace within the region.
General Raheel Sharif also directed that the return of internally displaced tribal persons should be made sure so that everyone comes home safe and sound.