Last Updated On 13 November,2016 04:17 pm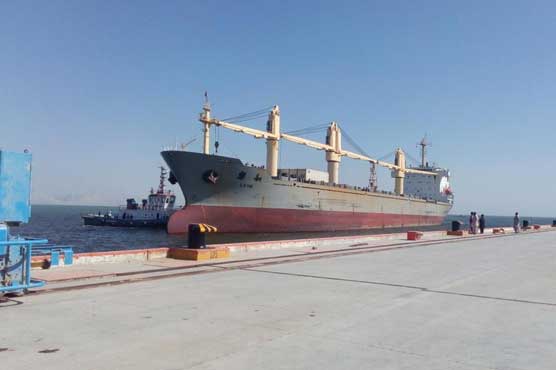 Prime Minister Muhammad Nawaz Sharif will be chief guest on the occasion.
Gwadar (Dunya News) – The Gwadar port will get operational formally on Sunday, Nov 12 as the historic occasion will jointly be attended by Prime Minister Mian Muhammad Nawaz Sharif and Army Chief General Raheel Sharif.
Both the leaders will formally see off the first consignment under China Pakistan Economic Corrider (CPEC) in their historic visit to Gwadar.
The first consignment comprised of 50 trucks as it set off from the Chinese city of Kashgar and after passing through Gilgit-Baltistan under the security of Pak Army and other security officials reached Gwadar port. The consignment passed through certain highways and finally reached Gwadar where it will be set off for international markets on Sunday.
Prime Minister Nawaz Sharif will address a grand ceremony being held according the historic occasion.
With Gwadar port getting operational today, it is expected that the groundbreaking move would open new doors of prosperity and business developments for the country.
China is building a network of roads and power plants under a project known as China-Pakistan Economic Corridor that is expected to absorb $46 billion in Chinese investment in the coming decades.
Gwadar port is located on the Arabian Sea and it occupies a strategic location between South Asia, Central Asia and the Middle East.
The port is also located at the mouth of the Persian Gulf, just outside the Straits of Hormuz.
China is seeking convenient and reliable access to the Arabian Sea and the Indian Ocean. Chinese ships now use the Strait of Malacca, a narrow passage between the Malay Peninsula and Indonesia. The proposed new route would give China access to the Persian Gulf region and the Middle East.