Last Updated On 17 September,2016 11:01 am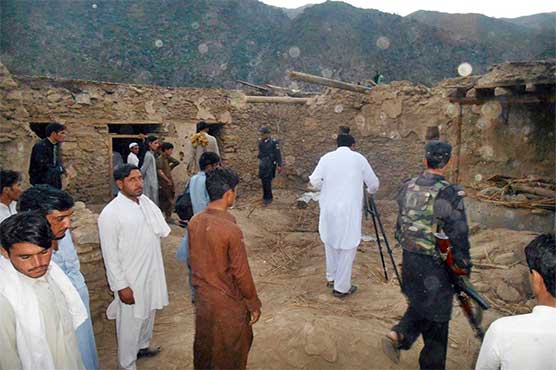 Security forces launched search operations in surrounding areas
MOHMAND AGENCY (Dunya News) – Funeral prayers of all 29 martyrs have been offered while curfew has been imposed in Batta Meena area on Saturday after a blast killed at least 29 worshipers and left over 32 injured in a mosque yesterday.
The locals were targeted in a terror attack whilst they offered Friday prayers in a local mosque.
Security forces launched search operations in surrounding areas and imposed curfew until instructed otherwise.
All 29 martyrs have been laid to rest in their native area.
---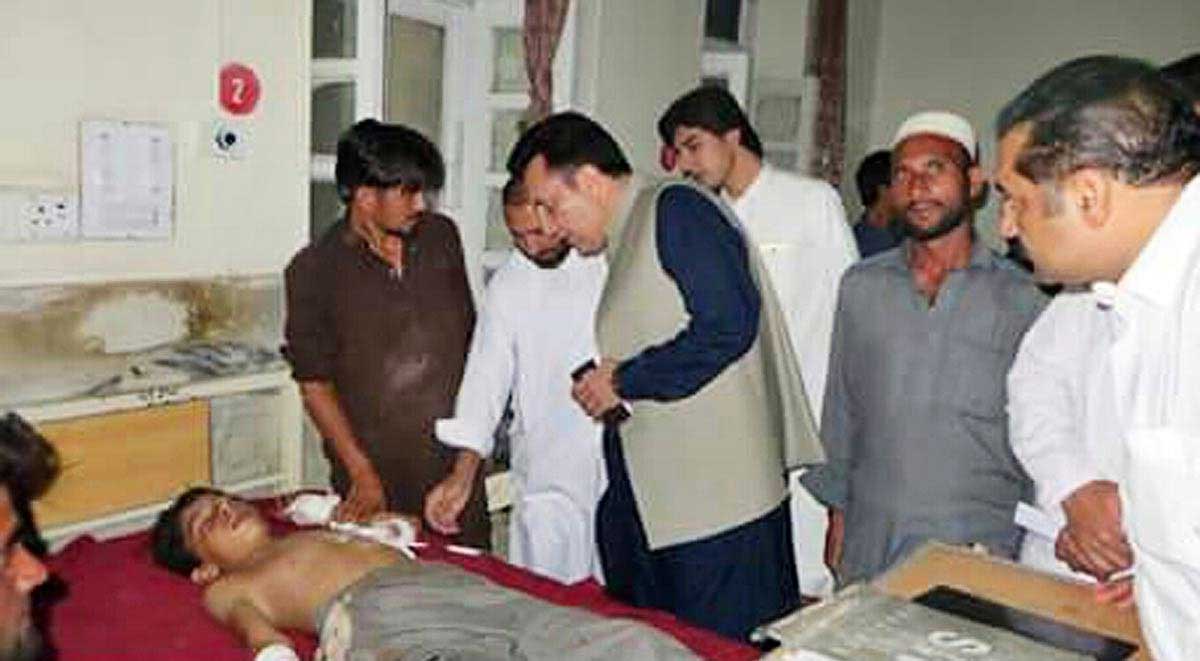 MNA from Bajaur Agency, Shahabuddin Khan visits hospital, inquires about conditions of the injured
---
The United States condemned, in the strongest terms, the terrorist attack in Mohmand Agency. In a statement issued by the Department of State, the spokesperson said that the attack against civilians at a mosque during Friday prayers was an appalling reminder that terrorism threatens all countries in the region.
"We send our deepest condolences to the loved ones of those killed as well as our thoughts and prayers to those injured," he said.
The statement read that the United States stood with the people of Pakistan against the scourge of terrorism and would continue to work with the government of Pakistan against those who committed such outrageous attacks.
Pakistan has been battling terrorism since 2004 after Afghanistan Taliban announced to fight the state during former dictator, Musharraf's era.
A large-scale military operation in ongoing in tribal areas which is said to be Pakistan's most decisive move till date to eliminate terrorists present in the country.
Operation Zarb-e-Azb was launched in June 2014 and has stepped in its final phase after killing over 3,500 extremists belonging to a number of banned outfits and destroying hundreds of hideouts in Waziristan.
The operation was launched after Jinnah International Airport was attacked in 2013.
Civil and military leadership of the country have resolved to eradicate terrorism at all cost while they keep on terming attacks being executed in different areas as last desperate moves of dying extremist organizations in Pakistan.
National Action Plan, a strategy to weed-out extremism in the country was formed after Army Public School was attacked in December 2014 killing over 125 students and over 12 others including principal and faculty.