MQM challenges PS-127 by-election result in SHC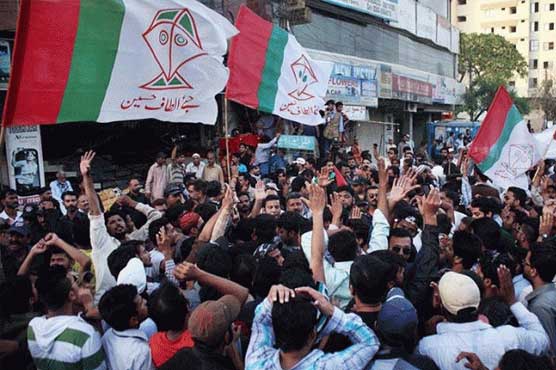 The plaintiff has claimed that Form-14 was missing from 51 polling stations.
KARACHI (Web Desk) – Muttahida Qaumi Movement (MQM) has challenged result of PS-127 by-election in the Sindh High Court (SHC) on Saturday.
A petition in this regard was submitted by MQM candidate Waseem Ahmed who alleged that organized rigging was committee in by-polls.
The plaintiff has claimed that Form-14 was missing from 51 polling stations. He requested the court to stop the Election Commission from issuing victory notification and order re-election in the constituency.
---
ALSO READ: PPP wins PS-127 by-election
---
According to unofficial results, PPP candidate, Ghulam Murtaza Baloch got secured 21,671 votes against Waseem Ahmed's 15,670 votes. PTI's Nadeem Memon was on third position with around 6,000 votes.
The provincial assembly seat had fallen vacant after MQM MPA Ashfaq Mangi resigned and joined Mustafa Kama's Pak Sarzameen Party (PSP).
---
PPP JUBILANT OVER VICTORY
---
Soon after the victory in by-election, Chairman Pakistan Peoples Party Bilawal Bhutto Zardari congratulated the people of Karachi, especially from its Malir district for reclaiming their genuine rights of franchise and exercising the same without fear or under any duress.
"People of Karachi have proved that they are truly democracy-loving. Whenever given free, fair and secure environment, they have preferred PPP in large numbers over other parties," Bilawal Bhutto Zardari stated.
The Chairman said that PPP belongs to entire Pakistan and every segment of its society.
He said that with the victory of its candidate in an impartial by-election, the PPP has again laid the foundation of refreshing new political culture of coexistence and mutual respect and hoped that other political parties will follow the same.