Zilhaj moon expected to be sighted in country today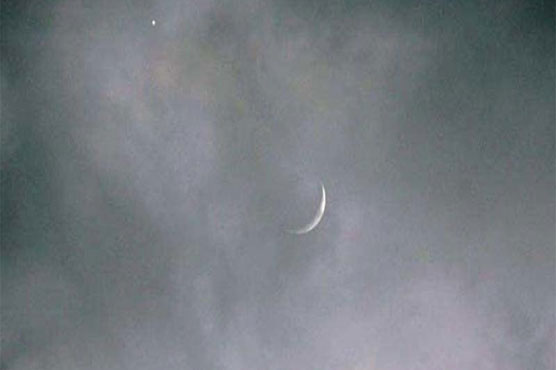 Moon not sighted in Saudi Arabia, Eid-ul-Azha in the kingdom will be celebrated on September 12
LAHORE (Web Desk) - Meteorological department predicted that the moon of Zilhaj, last month of the Islamic calendar, is expected to be sighted today (Friday).
Meeting of the Ruet-e-Hilal Committee shall commence today under the leadership of Mufti Muneeb-ur-Rehman to sight the moon. Met department stated that the moon will be 28 hours and 49 minutes at the time of sunset.
Meanwhile, in the Saudi council meeting no testimony regarding moon sighting was received therefore, Saturday (Sept 3) would be the first day of Zilhaj in the country.
Also Read: First Hajj flight leaves for Saudi Arabia with 328 pilgrims
The first day of Eidul Azha would fall on Monday, September 12 whereas the Day of Arafat would be on Sunday , September 11, added the statement.
Arrangements are being made to provide facilities to Hajj pilgrims. More than 20 lac Muslims from different countries will perform Hajj this year.