Last Updated On 01 September,2016 09:10 am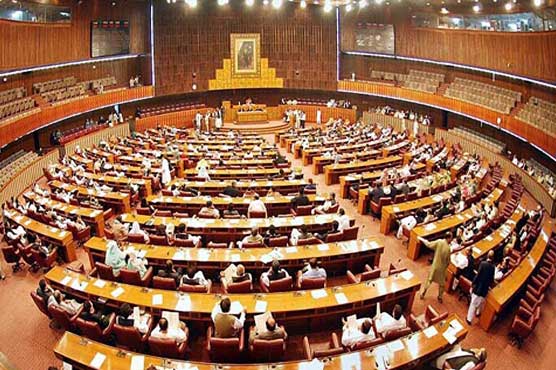 MQM has disowned party founder Altaf Hussain in the resolution.
KARACHI (Dunya News) – Muttahida Qaumi Movement (MQM) has decided to submit resolution against party chief in National Assembly Secretariat, reported on Wednesday.

Iqbal Muhammad Ali has confirmed that MQM will table a resolution against Altaf Hussain in coming one to two days.

Sources told that the party has disowned its chief Altaf Hussain and strongly denounced his anti-Pakistan speeches in the resolution.

On the other hand, Dr Farooq Sattar has also summoned key meeting of Rabita Committee today to discuss amendment in MQM's mandate.

The participants would also take the issues of changing MQM's letter head and PS-127 by-election under discussion.
---
Also Read: Punjab Assembly approves resolution against MQM chief
---
Earlier, Punjab Assembly also approved a resolution seeking a treason case against Altaf. It was demanded through the resolution that the statements he made against the country be declared as a national crime.

The resolution condemned the anti-Pakistan statements made by the MQM chief which made his party's workers to storm in the office of a private news channel and cause damage to the infrastructure.

Resolutions against MQM chief were also moved in the assemblies of Khyber Pakhtunkhwa (KP) and Sindh which condemned his remarks and demanded action against him.
---
Also Read: NA standing committee approves condemnation resolution against MQM founder
---
Further, action against MQM founder was also demanded in the session of standing committee according to Article-6 of the constitution in the resolution presented by Pakistan Tehreek-e-Insaf (PTI) leader Dr Arif Alvi.
Participants of the meeting stated that MQM founder's act of asking for help from India and Israel was also shameful. Amendment in Pakistan Army (Amendment) Bill's clause 175 sub-clause 3 was also approved in the meeting.