Last Updated On 10 August,2016 12:34 pm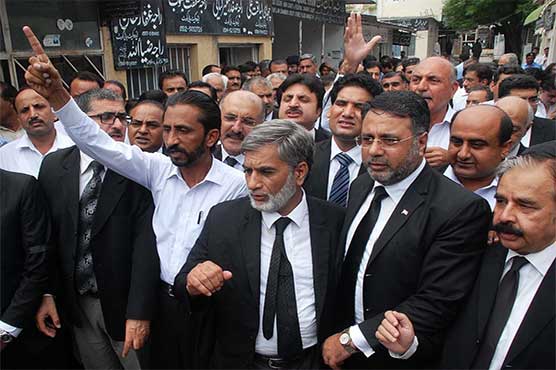 Lawyers called for the authorities to protect civilians.
QUETTA (Web Desk / AFP) - Lawyers in different cities boycotted courts and staged protests nationwide on second day after a horrific suicide bombing at a Quetta hospital killed 72 people including many of their colleagues.
On Pakistan Bar Council's appeal, lawyers are observing partial strike in Lahore.
In Karachi, lawyers boycotted Sindh High Court, City Court, Malir Court and others courts.
---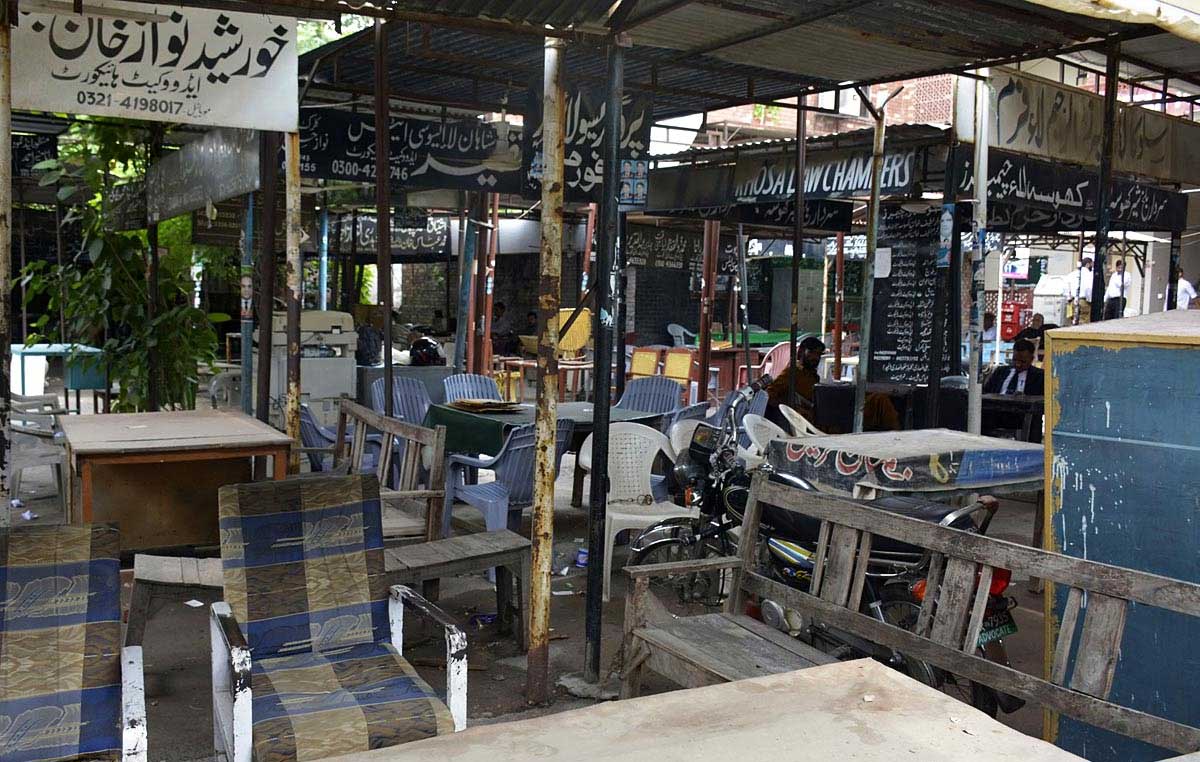 ---
Earlier on Tuesday, scores of lawyers held rallies in major cities including Islamabad, Karachi and Quetta.
"It's very tragic. Our seniors who were our intellectuals have been killed and may God reward them in heaven," lawyer Ghulam Muhammad told AFP in Quetta.
Soldiers patrolled near-empty streets in the city, as most public transport shut down, with markets and schools closed in mourning.
In graveyards around the city tearful families laid their loved ones to rest beneath a scorching sun.
"What can I say about my brother? The whole city is gloomy over the loss of almost the entire leadership of the legal community," said Abdul Hameed, whose younger sibling Abdul Rasheed Khokhar was buried Tuesday.
In Islamabad and in Karachi, lawyers called for the authorities to protect civilians.
"This is not time only for weeping and crying and for lamenting, this is a time for practical steps," said Sheikh Asmuddin in the capital.
The security situation in Balochistan is already murky and confused.
The province, which borders Iran and Afghanistan, has major oil and gas resources but is afflicted by militancy, sectarian violence and a separatist insurgency.
It is also the site of China's ambitious $46 billion infrastructure project linking its western province of Xinjiang to the Arabian Sea via Pakistan.
Pakistan's army said Monday that the Quetta attack was "specially targeting" the China-Pakistan Economic Corridor.
The project has been hit by numerous terrorist attacks in the past but China has said it is confident the Pakistani military is in control.
---
WATCH VIDEO: