Last Updated On 18 July,2016 05:35 pm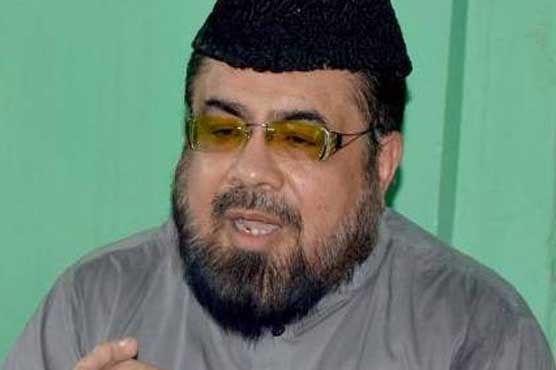 Police's decision is ridiculous, says Qawi
MULTAN (Dunya News) – Suspended member of Central Ruet-e-Hilal Committee, Mufti Abdul Qawi has been included in the investigation of Facebook star, Qandeel Baloch s murder, reported Monday.
Capital Police Officer has said that Qawi would be made a part of investigations however, he would not be arrested for the purpose. The decision has been taken after forensic report was finalised, he said.
On the other hand, Qawi, while talking to Dunya News said that police s decision is ridiculous adding that the law enforcement agency has not made any contact with him until filing of this report.
His life is and has been like an open book and he has nothing to hide, Qawi said.
Qawi further said that he has been residing in Lahore for the past few days to get a final word from clergymen in matter of donation of organs according to the will of people before expiration.
Earlier today, Qawi said that neither Islam permits killing for 'honour' nor Qandeel Baloch's murder could be justified through sharia.
While talking to the media in a mosque in Multan's Qadeerabad, Qawi said that none could justify murder for 'honour' of the family in light of Islam and murderer Wasim should be punished.
He urged the government to take steps to end such attacks on women.
He said that Baloch wanted to meet Pakistan Tehreek-e-Insaf chairman Imran Khan and had contacted him for the reason.
His eyes were teary after he learnt the news of Qandeel's passing, Qawi said adding that he would soon hold a fateha recitation in a seminary for Baloch's eternal peace.
Baloch was murdered by her younger brother, Wasim on Saturday in Multan to reclaim 'honour' of the family after her provocative and bold videos were dubbed controversial by conservatives in the country.
Over hundred women are murdered every year according to an estimate in the name of so-called honour in the country.
Tragically, murderers, who are relatives of the victim walk away due to lack of a statute pertaining to the issue after family members refuse to push charges.
The suspended member of the religious committee also talked to the media about donation of organs after expiration of a person in context of late Abdul Sattar Edhi's last service to humanity.
Edhi's eyes, on his will were donated to a blind person after he died in Karachi earlier this month.
He said that he has dispatched letters to the clergy and inquired about their views on donation of organs in light of Islamic teachings while in his opinion as a student of the religion, there is nothing controversial about the act.
There would not be a single unsighted person in the country if the entire clergy agrees in the matter, Qawi added.
Qawi was suspended from his post in the committee after different sections of the society raised eyebrows over his pictures with Baloch saw light of the day.
---
WATCH VIDEO: