Litigants ruffled as Sindh lawyers observe three-day strike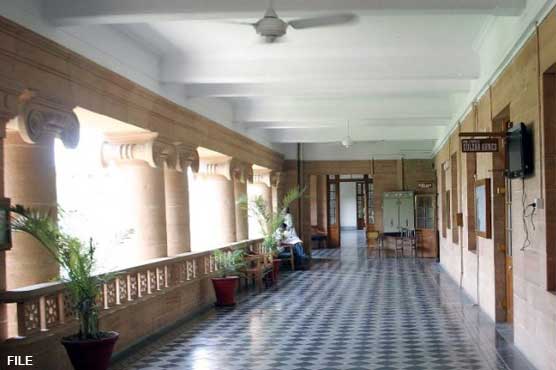 The strike will continue on Tuesday and Wednesday
KARACHI (Dunya News) – Litigants and locals are facing issues as lawyers have boycotted all kinds of court proceedings for three days against Owais Ali Shah's abduction and arrest of Ibrahim Abro, reported Monday.
Karachi and Malir bars of the Sindh Bar Council have called three-day strike, starting today against kidnapping of Sindh High Court's Chief Justice Sajjad Ali Shah's son, Owais Ali Shah.
The strike was called also against the arrest of Ibrahim Abro. Today, on the first day of three-day strike, proceedings in City Court, Malir court and other subordinate courts are suspended.
The strike will continue on Tuesday and Wednesday.
Lawyers in Karachi had called a strike against Owais's abduction last month as well.
Ibrahim Abro is a Karachi-based lawyer who was first believed to have been abducted but it came to light after that he was detained by police. He is accused of heading a three-member gang of dacoits who allegedly operate in Sindh and have been involved in looting several persons.
Owais was abducted last month after he exited a superstore in Clifton area. He had returned from London few months back after completing his law degree.
This is not the first high-profile kidnapping in the country.
Former governor of Punjab, late Salman Taseer's son and Ali Gilani, former prime minister, Yousaf Raza Gilani s son were abducted in the past and shifted to Afghanistan.
Both of them returned to their families this year after one was freed in a joint security force operation and the other managed to escape.