'Ghost schools' haunt Pakistan despite budget boost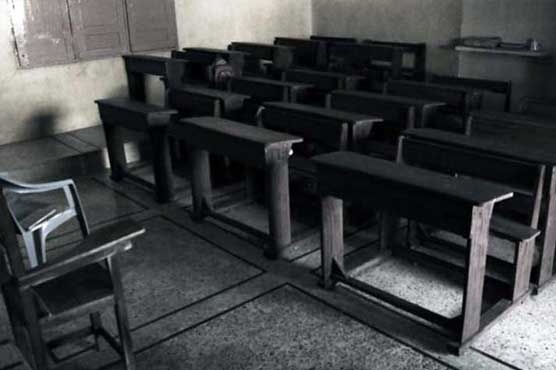 The number of children out of school today is second only to Nigeria.
ISLAMABAD (AFP) - Pakistan's education budget has doubled in recent years -- to almost as much as the military's -- but literacy and dropout rates remain abysmal and "ghost schools" persist, a new report said.
A staggering 24 million children are not in school and more than half of eight-year-olds cannot read despite the budget growing twofold to $7.5 billion in the last six years, the report from the US-based Wilson Center released Thursday found.
Pakistan's poor report card comes even as the number of so-called ghost schools -- which receive funding but have no teachers or students -- has declined in some areas.
Nationwide there were fewer ghost schools than in the early 2000s when up to 20 percent of all schools across the country were empty, the study called "Pakistan's Education Crisis: The Real Story" said.
The United States, Britain and the World Bank have poured money into Pakistan's stagnating public education sector, seen as a key weapon against religious extremism and rising income inequality.
But the number of children out of school today is second only to Nigeria, and the South Asian country of about 200 million people has an adult literacy rate of 56.4 percent as many parents see little use in putting their children in school, the report added.
It found that although combined spending in the public and private education sectors was above four percent -- the globally accepted benchmark for education spending -- money was not being spent wisely.
"Pakistan's education crisis does not come down to how much the country spends, but how the money is spent," said report author Nadia Naviwala.
"Pakistan needs to spend better, not simply spend more."
She added education spending was almost on a par with the powerful military, which has a budget of $8.2 billion for 2016.
The study registered that there had been improvements despite some setbacks.
In Punjab, the country's most populous province, teacher absenteeism dropped from 20 percent to six percent between 2010 and 2015.
But the rise in funding -- mainly spent on salary boosts for teachers -- has had little effect.
In Sindh province, standardised test scores of fifth and sixth graders, or children aged 10 and 11, showed zero improvement between 2012 and 2014. Improvements in other provinces were also marginal.
Britain's development agency is the primary donor, giving $150 million in 2016, or about two percent of Pakistan's overall education budget.