6 PAF Air commodores promoted as Air vice-marshals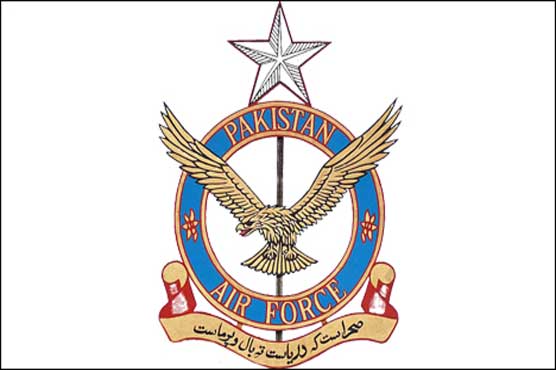 A number of the promoted Air commodores were serving various key posts
ISLAMABAD (Dunya News) – Pakistan Air Force (PAF) representative on Tuesday stated that six Air commodores of PAF were promoted to the ranks of Air vice-marshal, reported Dunya News.
According to the representative, the names of the Air commodores who were promoted were Athar Shams, Amir Masood, Sarfraz Khan, Nadeem Tariq, Fawad Younis and Shahab Shafqat.
The representative stated that Air vice-marshal Athar Shams achieved commission in PAF in 1987. Shams served as Defence attaché in Saudi Arabia along with fulfilling other important responsibilities.
Air vice-marshal Amir Masood and Air vice-marshal Sarfraz Khan joined PAF in 1988. Sarfraz Khan served as Assistant Chief of Air Staff Operations along with serving on various other designations.
Air vice-marshal Nadeem Tariq served as Director and Chief engineer of the JF-17 project. Tariq was currently serving as Deputy managing director in the JF-17 Thunder manufacturing factory in Kamra.
Air-vice marshal Fawad Younis was serving as the Managing director at Mirage Rebuild Factory in Kamra whereas Air-vice marshal Shahab Shafqat served as Chief of Air Staff Electronics.