Last Updated On 06 July,2016 12:00 am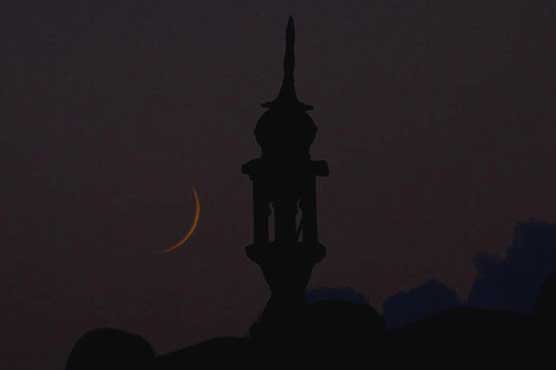 Dunya media group wishes Muslims around the globe a happy Eid-ul-Fitr
LAHORE (Dunya News) – Chairman Ruet-e-Hilal committee Pakistan Mufti Munneb-ur-Rehman on Tuesday while addressing the media stated that testimonies regarding the sighting of Shawal moon were received from various areas of the country, adding that the religious festival of Eid-ul-Fitr shall be celebrated in Pakistan today, Wednesday, June 6, reported Dunya News.
He also condemned the suicide attacks that took place in Saudi Arabia on Monday.
Earlier, Chairman Ruet-e-Hilal committee Mufti Muneeb-ur-Rehman expressed his anger over media reporting of the sighthing of moon by cutting the line of a telephone set present in the room where the press conference regarding the announcement of the moon sighting was to be made. He stated that the media needs to show some responsibility regarding the reporting of the entire event.
Meteorological department also stated that there were great chances of the sighting if moon on Tuesday. Met department predicted that the moon will remain visible for 45 minutes after sunset.
Muslims in the country shall be celebrating Eid-ul-Fitr along with those living in Saudi Arabia, United Arab Emirates (UAE), Kuwait and other Gulf states today.
Dunya media group wishes Muslims around the globe a happy Eid-ul-Fitr.