Last Updated On 04 July,2016 06:18 pm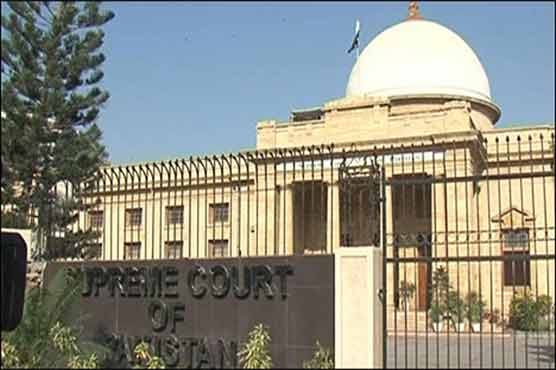 Release of convicted criminals over parole was concerning, said CJ Justice Anwar Zaheer Jamali
KARACHI (Dunya News) – Karachi lawlessness case was heard on Monday at the Supreme Court of Pakistan's Karachi Registry and was headed by Chief Justice (CJ) Justice Anwar Zaheer Jamali. Parole Director was reprimanded during the hearing of the case by the Chief Justice who remarked that criminals who were given punishments by the court were released on parole, reported Dunya News.
Chief Justice Jamali stated that the release of convicted criminals on parole was quite concerning. Upon inquiry from Justice Amir Hani Muslim, Parole Director informed the jury that 25 convicted criminals were on release due to paroles on the very day when notice regarding the kidnapping of Owais Shah was taken.
Upon answering one of the questions asked by the Chief Justice, Parole Director stated that he was serving for past 10 years as director. "He (Parole Director) has occupied this post for past ten years as he is good in bargaining," said Justice Jamali to Chief Secretary over Parole Director's reply.
When the hearing of the case regarding the kidnapping of Sindh High Court (SHC) Chief Justice (CJ) Justice Sajjad Ali Shah's son Owais Shah underwent, Senior Superintendent Police (SSP) South informed the court that he could not inform about the kidnapping of Owais Shah to Sindh Inspector General (IG) police as he was busy dealing with other matters to which the court ordered that SSP South be removed from his designation.
Sindh Advocate General informed the court that SSP South had been transferred to another area. Justice Amir Hani Muslim bashed the Advocate General when the latter stated that the constitution gave priority to the authority of the executive to which Muslim replied that the court was referring to the rights of the citizens, not the other way around.
The court adjourned the hearing of the case till July 15.