Last Updated On 04 July,2016 04:02 pm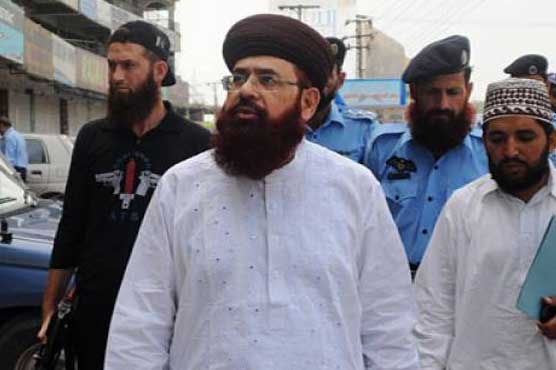 Kazmi had submitted a plea against trial court's June 3 verdict in the Hajj corruption case.
ISLAMABAD (Web Desk) – The Islamabad High Court (IHC) on Monday rejected former federal minister for religious affairs Hamid Saeed Kazmi's application to suspend the sentence of imprisonment awarded by a local court in the Hajj corruption case.
In his appeal against the decision, Kazmi stated that the conclusion of the trial court was based on suppositions and a consequence of misreading or non-reading of the facts. He further contended that this is a case of no evidence and sentence by the trial court is a violation of his fundamental rights.
Announcing the verdict on Kazmi's plea, Chief Justice of Islamabad High Court (IHC) Anwar Khan Kasi rejected the application and withheld the trial court's decision.
On June 3, a special court in Islamabad had sentenced Hamid Saeed Kazmi to 16 years in prison.
Along with Kazmi, Director General (DG) Hajj Rao Shakeel was sentenced to 40 years and former additional secretary religious affairs Aftab Ahmed was sentenced to 16 years in prison.
The Hajj scam had surfaced in 2010 after the then Minister for Science and Technology Azam Swati accused Kazmi, an influential minister in the government of Pakistan Peoples Party (PPP), of his involvement in corruption in the pilgrimage.
The Supreme Court of Pakistan had taken a suo moto notice of the case after receiving a letter by Saudi Prince Bander Bin Khalid Bin Abdul Aziz Al-Saud who revealed that Pakistani pilgrims were charged more for the residences rented by the ministry near Makkah and Madina.
He said the concerned ministry had rented residences for pilgrims during Hajj for up to 3,600 riyals while the prices were actually around 1,500 riyals, adding that he had offered lower rates to the ministry but his quotation was rejected.
A total of 35,000 Pakistanis pilgrims were affected due to high charges.