Last Updated On 22 June,2016 05:52 pm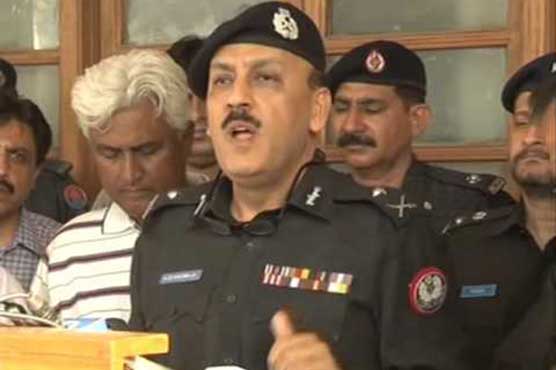 Police and law enforcement agencies are trying hard to recover the victim, assures IG Sindh.
KARACHI (Dunya News) – Inspector General Sindh A.D Khawaja on Wednesday has said that no phone call or message has been received from kidnappers regarding abduction of Chief Justice Sindh High Court Sajjad Ali Shah's son Awais Sajjad Shah.
Talking to media in Karachi, IG Sindh said investigation into the matter is underway as all the concerning officials have been contacted.
He said that police and law enforcement agencies are trying hard to recover the victim as several suspects have been taken into custody from different localities.
A.D Khawaja revealed that the incident happened at 2:30pm almost but the family informed police at 9.15pm. He also termed Awais kidnapping as important and high profile case.

The officer also criticized locals for not filing complaints over continuous criminal activities in the metropolis.

On June 20, CJ SHC's son Awais Sajjad went missing from Clifton shopping mall while his mobile phone had been switched off since the afternoon.
Following the incident, officers of Special Security Unit along with police started snap checking in the metropolis and at all its entry and exit points while security was also tightened up at Super Highway and National Highway.

Investigation revealed that Awais Sajjad Shah was abducted after full recce as the kidnappers in a white car with SP 0586 number started following him from Sindh High Court (SHC) till shopping mall in Clifton.

An eight-member investigation committee of police was also formed to probe into the matter.

The security personnel had recovered the mobile data of SHC CJ's son for further process.

Two eye witnesses had also recorded their statements in this regard according to which, four masked armed men got down from a white color car and allegedly took Awais with them.