Last Updated On 02 June,2016 12:42 pm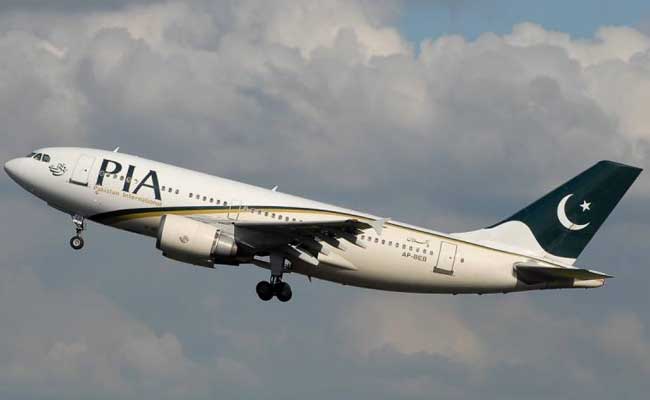 Especially impressive remained the performance of Lahore-London sector.
KARACHI (Web Desk / Reuters) - The steps taken by Pakistan International Airlines (PIA) management to improve the punctuality and performance of the airline have started showing positive results as the 3856 flights operated during the month of May, at a daily average of 124 flights, achieved overall punctuality of 88%. This excludes the 260 flights delayed due to bad weather at various stations, the Ministry of Information reported on Wednesday.
"Especially impressive remained the performance of Lahore-London sector on which 13 flights were operated during this period achieving record punctuality of 100%," the ministry stated.
Chairman PIA, Azam Saigol and CEO, Bernd Hildenbrand are closely monitoring the improvements being brought about in the performance of the airline.
The parliament had adopted a law that will convert the cash-strapped national airline into a limited company but barred the government from giving up its management control.
The passage of the law, which blocked selling off a majority share in Pakistan International Airlines (PIA), was a major setback for Prime Minister Nawaz Sharif who made the privatisation of the company a top goal when he came to power in 2013.
The privatisation of 68 state-owned companies, which include loss-making enterprises like PIA and Pakistan Steel Mills, is also a major element in a $6.7 billion IMF package that helped Pakistan stave off a default in 2013.
The government had struggled to meet its deadline to sell PIA, which has accumulated losses of more than $3 billion, after a delay of many months in amending a 1956 law that barred it from being privately owned.
After months of legal wrangling between government and opposition representatives, a joint session of the upper and lower houses of parliament unanimously passed a bill that blocks the privatisation of the airline.
The government has struggled to restructure loss-making companies, which cost it an estimated $5 billion a year, and which include power distribution companies and steel giant Pakistan Steel Mills.
In February, the government shelved plans to privatise power supply companies. It has, however, made some progress, including raising more than $1 billion by selling its stake in Habib Bank Ltd.
But while the loss-making firms are a drain on resources - about an eighth of the government's fiscal revenue last year - few fear Pakistan will slide into crisis.
The IMF has released instalments of its package despite the missed targets, and the government is exploring other sources of support, like ally China, which plans to invest $46 billion in an economic corridor through Pakistan.