500 Pakistanis stranded in Turkey jails, families call government for help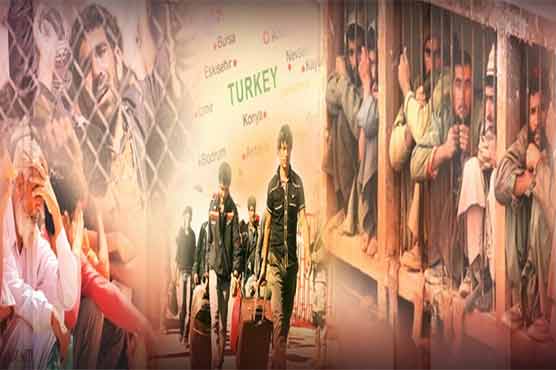 200 of them belong to Sialkot, 11 Gujrat, 57 from Mandi Bahauddin 133 from Gujranwala and Hafizabad
LAHORE (Dunya News) – 500 Pakistanis got stranded in Turkey jails as they have been arrested by security forces while crossing border illegally to reach Jordan with the help of human traffickers, reported Dunya News on Friday.
The stranded immigrants have not been released for not fulfilling legal requirements of the process. Dunya News reached teh residencies of stranded Pakistanis while their families stated that their loved ones are stuck in jail without food and water and that the government should take immediate steps to bring them back.
Total 500 Pakistanis are marooned in Turkey jails while 200 of them belong to Sialkot, 11 Gujrat, 57 from Mandi Bahauddin 133 from Gujranwala and Hafizabad.