Last Updated On 08 May,2016 10:45 pm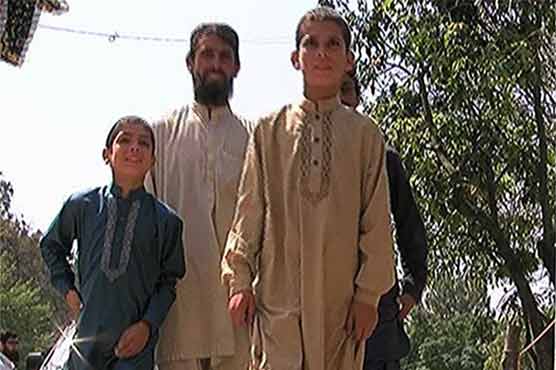 Dunya News efforts of bringing change in the lives of the solar kids being acknowledged world-wide
ISLAMABAD (Dunya News) – The efforts of Dunya News and that of the doctors of the Pakistan Institute of Medical Sciences (PIMS) hospital, the solar kids of Quetta are returning to normal life as the medication being given to these children is proving to be effective, reported Dunya News on Sunday.
Hashim, father of the affected children, has also expressed his delight over the improving condition of his children. PIMS Vice Chancellor Dr Javed Akram lauded Dunya News' efforts regarding the treatment of the children. The children's journey from Quetta to Lahore and then to Islamabad brought light in their lives. Dunya News took the initiative of the treatment of the children after their peculiar condition was surfaced in the first place.
The children reached Lahore after a journey of 17 hours. Dunya News bare all the expenses of the children's medical treatment along with that of their stay, food and travel. The kids were examined by the medical board of the Centre for Excellence in Microbiology of the University of the Punjab. Over 200 tests including DNA test, blood test and brain test were recommended by the doctors. A checkup of the children was held in the Jinnah Hospital as well after which they were shifted to PIMS hospital in Islamabad.
Dunya News' efforts of bringing a magnanimous change in the lives of the solar kids is being acknowledged all around the globe.