Last Updated On 07 April,2016 11:50 am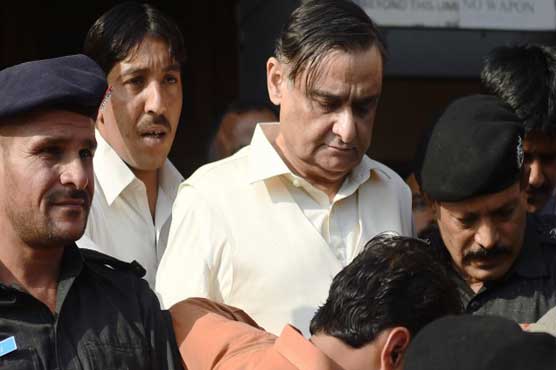 The former petroleum minister is facing different corruption references in accountability court
KARACHI (Dunya News) – Law enforcers have arrested Karachi Development Authority's (KDA) Director Land, Syed Athar Hussain who was declared proclaimed offender in corruption reference against former petroleum minister Dr Asim Hussain, Dunya News reported Thursday.
The arrest has been made prior to court hearing today in which Dr Asim is likely to be indicted.
The former petroleum minister is facing different corruption references in accountability court (AC) while a terror case in anti-terrorism court (ATC).
The accused has pleaded not guilty to both corruption and terror references.
One of the references alleges Dr Asim of Rs 462 billion graft while the other of Rs 13 billion. He is accused of having concealed assets, illegal allotments, land grabbing, misuse of authority, fraud and giving illegal contracts during his tenure in Sui Southern Gas Pipelines Limited (SSGPL).
Besides SSGPL reference, National Accountability Bureau (NAB) is pursuing money laundering case against the former federal minister.
In an exclusive talk with Dunya News after a hearing in March, Dr Asim replied to a question about his health saying that his condition would crumble if he is kept malnourished.
Dr Asim was apprehended in August 2015 by Pakistan Rangers from Higher Education Commission (HEC) office.
Several sections had seen Dr Asim's arrest as government's arm closing in on Pakistan People's Party's (PPP) leader and former president Asif Ali Zardari.
The former president is staying in Dubai and is said to have avoided a couple of tours in the recent past fearing arrest.