PM directs PIA to reduce Hajj fares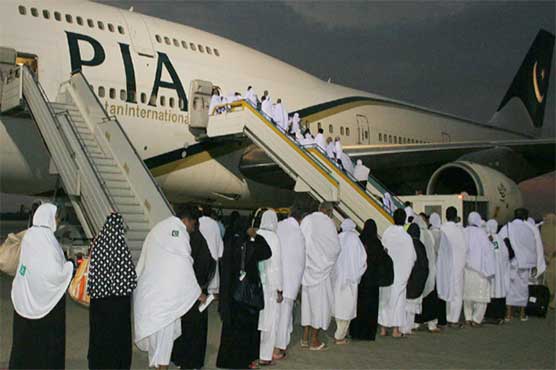 PIA reduced the Hajj fares by Rs 4000 on the advice of PM Nawaz Sharif.
LAHORE (Dunya News) – Pakistan International Airlines (PIA) on Friday has reduced Hajj fares up to Rs 4000 on the directions of Prime Minister (PM) Nawaz Sharif, reported Dunya News.
Spokesperson PIA said that the national airline runs Hajj operation without considering profit and loss. Rs 4000 have been reduced in Hajj fares for the pilgrims.
The spokesperson also said that Rs 95000 will be charged from Lahore, Islamabad, Peshawar and Sialkot while Rs 86000 will be charged from Karachi, Quetta and Sukkur.