Last Updated On 01 April,2016 06:15 am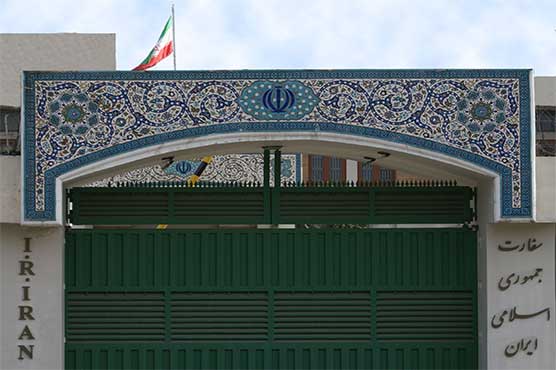 Those unnerved by Pak-Iran brotherly relations using different ploys to disrupt ties, say Iran.
ISLAMABAD (Dunya News) – Iranian Embassy, in a statement issued Thursday, said that contemptuous statements and unpleasant remarks regarding the matter of arrest of Indian intelligence RAW's officer, was a plot to weaken and deteriorate Pak-Iran relations.
According to the issued statement, Iran said that those elements unnerved by the brotherly relations between the two countries are using different ploys to disrupt the strengthening ties.
The statement further said that these people were scheming to sabotage the successes achieved during Iranian President Hassan Rouhani's visit to Pakistan.
The Iranian Embassy further stated that these derisive statements cannot affect the sincere and positive views shared by both countries.
Tensions are on the rise after Pakistan arrested a RAW agent Kulbhushan Yadav from its Balochistan province. The agent was found with a passport bearing an Iranian visa and revealed that he was earlier appointed in the Iranian port city of Chabahar, from where he used to conduct sabotage activities against Pakistan.
Pakistan s Foreign Office spokesperson Nafees Zakaria said that arrested RAW agent issue will be raised on every forum in the world including United Nations (UN) and added that Pakistan has contacted Iranian authorities over RAW activities in Iran.