Last Updated On 28 March,2016 10:03 am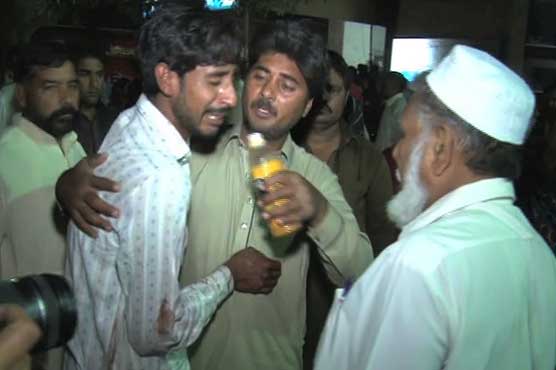 Sole surviving member Zubair remained safe as he left his family members to buy a ticket.
LAHORE (Dunya news) – Eight members of a single family lost their lives in Saturday's deadly suicide bomb blast in Lahore's Gulshane-e-Iqbal Park. The terrorist attack left at least 71 dead and more than 300 injured.
With the family virtually wiped out in the attack, sole surviving member Mohammad Zubair was left in a state of shock and disbelief, as the world seemed to crumble around him.
Resident of Lahore's New Mazang area, Zubair's relatives had arrived from Sanghur to spend a weekend of relaxation and merriment at his place. His family had wanted to take the guests out for a relaxing day, so they headed towards the park, unaware of what lay ahead.
Arriving at Gulshan-e-Iqbal Park, Zubair left his family members in order to buy a ticket. The next moment, calamity struck, as four of the guests and four other family members lost their lives in the explosion. Zubair lived, but is now left alone.
---
WATCH VIDEO BELOW:
---