Last Updated On 05 December,2015 About 6 years ago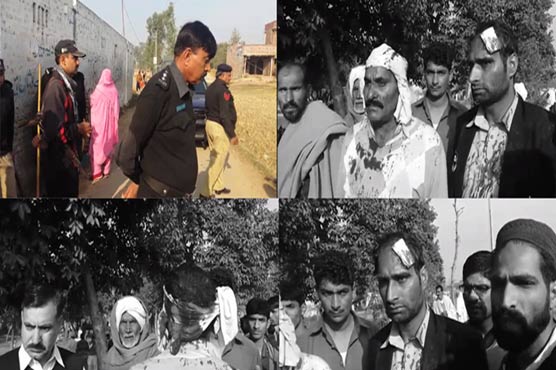 1 died in Rawalpindi due to firing, 12 were injured in Shakargarh, clashes observed in Multan, Jhang
LAHORE: (Dunya News) – 1 life was claimed and 12 got injured in the clashes during the 3rd phase of Punjab Local Body elections. 1 died in Rawalpindi due to firing while 12 got injured in Shakargarh. Clashes were also reported in Multan and Jhang, reported Dunya News.
According to details, workers of all the parties remained in action throughout the polling day and clashes were reported from almost all the districts where elections are being held. In Rawalpindi UC-86, a person named Shoaib got injured and later succumbed to injuries in the hospital. In UC-46, Pakistan Muslim League – Nawaz (PML-N) and Pakistan Tehreek-e-Insaf (PTI) workers came face-to-face but police somehow prevented the clash from taking place. Clashes were also reported in UC-79. In UC-13, conflict started over female workers taking voters inside the polling station and the men also jumped into the fight.
In Shakargarh, workers of PML-N and PTI went out of control, causing injuries to 12.
In Hasilpur too, punches were freely delivered in each other's faces by the party workers.
In UC-36 of Multan, supporters of PML-N and an independent campaign got involved into a fist fight. Sticks were also used freely in this conflict and many sustained injuries.
In UC-19 of Jhang, clashes took place after some conflict among the party workers.
In Narowal, fake ballot papers in Government High School Aurangabad caused mayhem. Stick-bearers also attacked a polling station in UC-53.