Last Updated On 21 November,2015 09:55 pm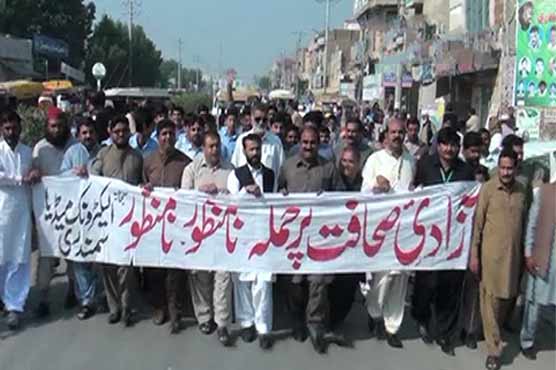 The protesters demanded early detention of the culprits and unbiased investigation into the matter.
FAISALABAD (Dunya News) – Journalist organizations along with civil society, politicians and students on Saturday took to the streets to protest against attack on Dunya News bureau office in Faisalabad.

The protesters held rallies in various cities of the country.
---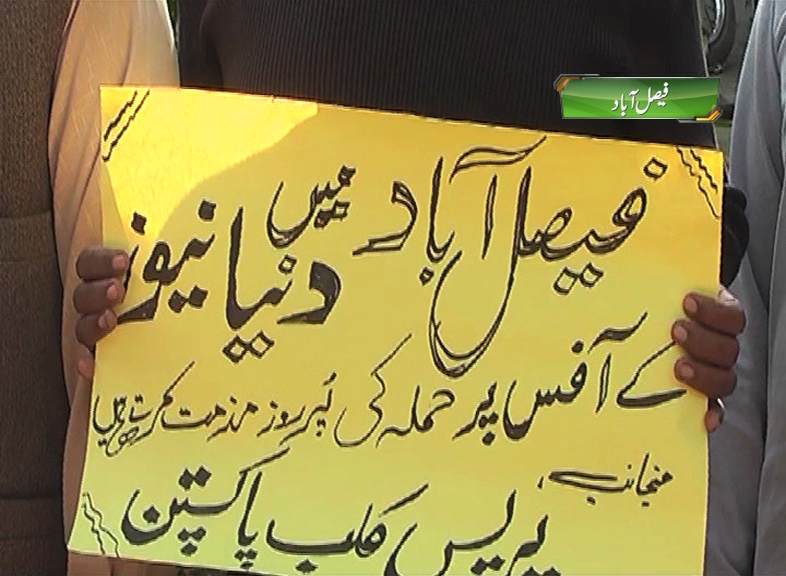 ---
In Faisalabad, journalists came out and showed solidarity with Dunya News while holding placards having slogans against terrorists. The rally was led to the Katchery bazaar from district council.
---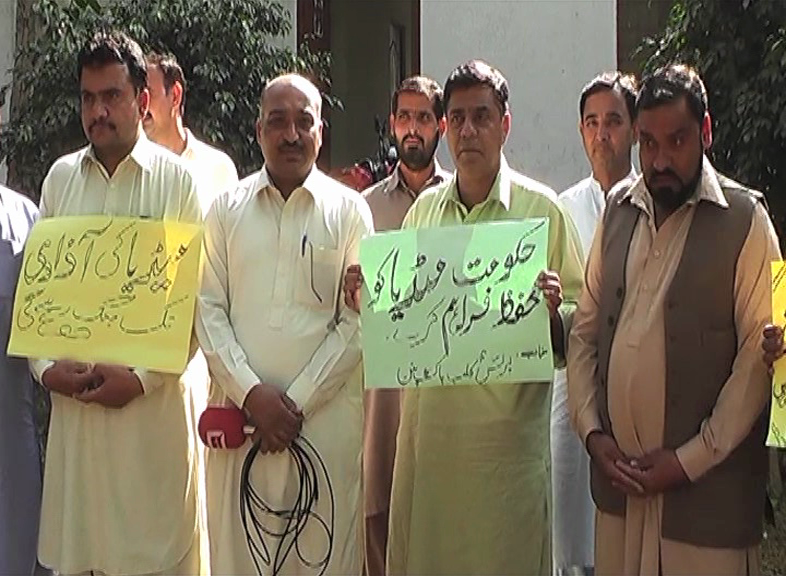 ---
Senior officials while addressing the participants termed attack on Dunya News office as a brutal step to sabotage freedom of media.
Meanwhile in Lahore, Samundari, Jacobabad and Jhang the newsmen also showed rage over the incident and protested on main roads, demanding stern action against the culprits and unbiased investigation into the matter. They said that attacking media is deplorable.
---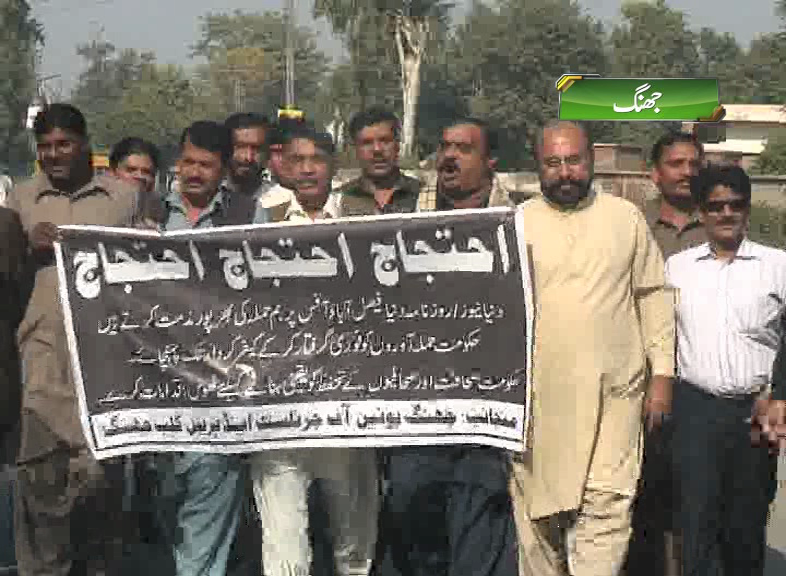 ---
Earlier, Dunya News came under a grenade attack from unknown assailants of banned organization as its Bureau office in Faisalabad was bombed, injuring three of its employees. The attack shattered windows, while cars and motorcycles parked outside were significantly damaged by the explosion. Threatening pamphlets were also dropped at the crime scene by the unidentified suspects.
Prime Minister (PM) Nawaz Shareef has taken notice of the onslaught and ordered the arrest of the culprits. Chief Minister (CM) Punjab also took notice of the grenade attack and has ordered a report to be submitted.
---
Also Read: #Dunyaunderattack, three injured as office gets bombed
---
CM Punjab has also ordered Regional Police Officer (RPO) Faisalabad to take immediate action against the act of terrorism and advised that the suspects involved be arrested within 24 hours.
Police, in its traditional manner, arrived late at the scene and now has started gathering evidence from the incident site.