Last Updated On 02 November,2015 About 6 years ago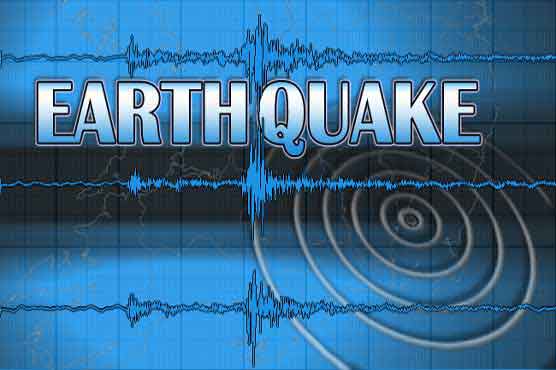 The epicenter of the earthquake was Koh-e-Suleman
PESHAWAR (Dunya News) – The earthquake of 5.2 magnitude on Richter scale on Monday jolted several districts of Khyber Pakhtunkhwa including Peshawar and adjacent areas, Dunya News reported.
The earthquake jolts sparked panic among the locals who evacuated the buildings while reciting prayers. As per the Metrological center, today's jolts were of 5.2 magnitude while the US Geological Survey recorded it at 4.9.
The epicenter of the earthquake was Koh-e-Suleman.
---
Read: PM Nawaz directs to ensure immediate delivery of relief goods, money to quake-hit areas
---
Prime Minister Nawaz Sharif on Monday reached the earthquake affected areas once again where he directed to ensure immediate delivery of relief goods and compensation money to the affectees.
PM Nawaz said the planning to rehabilitate the affected areas and people has been completed and that the cheques will be distributed tomorrow (Tuesday). He thanked Pakistan Army and Khyber Pakhtunkhwa government on cooperation.
Addressing the earthquake affectees in Bajaur, PM Nawaz said programmes are being started to rebuild houses that were destroyed in the earthquake. He said he desires the houses are rebuilt before the intense cold begins.
He thanked General Raheel Sharif and KP government upon cooperation. PM Nawaz said the compensation money are not substitute of lost lives but the government is doing everything it can to share the grief of the affectees.