Last Updated On 01 November,2015 About 6 years ago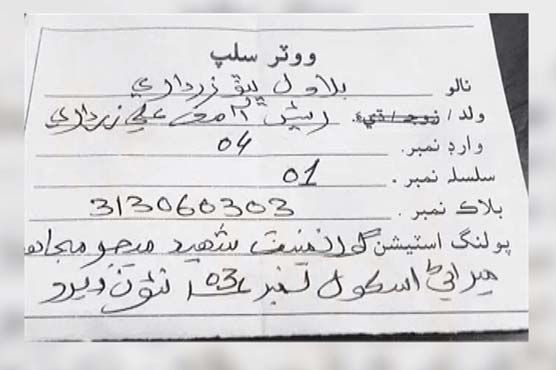 Bilawal, 27, casted his vote amidst a swarm of PPP workers.
KARACHI (Dunya News) – Pakistan Peoples Party's Chairman Bilawal Bhutto Zardari on Saturday made his voting debut at the age of 27 amidst a swarm of supporters as he casted the first vote of his life time in Sindh's first phase of Local Government elections.
According to the details, Bilawal came to Larkana to cast his vote for Chairman Naudero at ward number four. Shouts to make way for the Chairman were heard as voters scrambled out after which Bilawal entered the ward to cast his vote.
Voters were beside themselves to see the Chairman of their party at the Naudero polling station and were quick to take advantage of the situation as many took "selfies" with the young PPP Chairman.
Bilawal was unable to make it to Pakistan for casting his vote in the 2013 general elections.