Last Updated On 14 October,2015 04:18 pm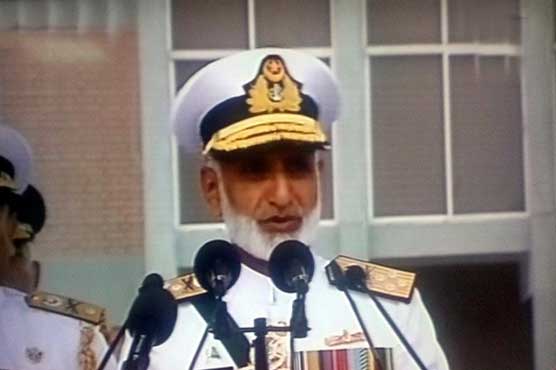 Naval Chief Admiral Muhammad Zakaullah appeared as chief guest at PAF passing out parade.
RISALPUR (Web Desk) - Naval Chief Admiral Muhammad Zakaullah on Wednesday said that Pakistan is a peace loving country and seeks harmonious and peaceful co-existence with all countries, however, the desire for peace must not be taken as a sign of weakness.
Addressing the passing out parade at Pakistan Air Force Academy Risalpur, the Naval Chief said any conspiracy against Pakistan would neither succeed nor serve the purpose of peace and prosperity in the region.
---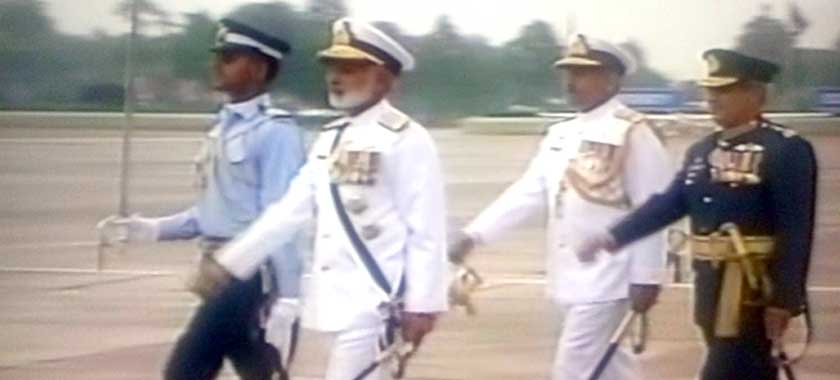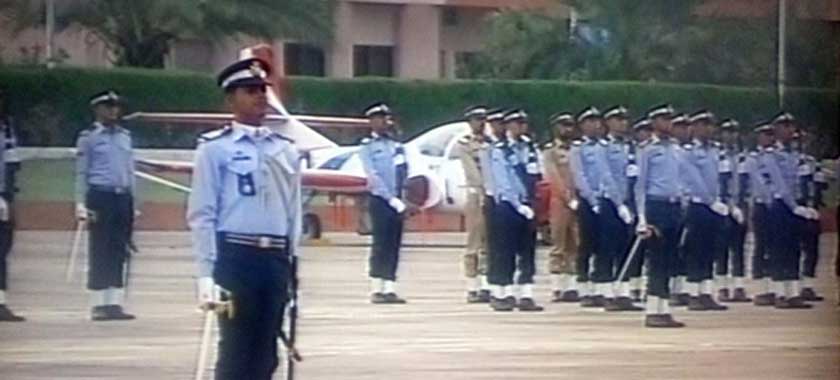 134 GDP, 79 CAE officers passed out today
---
He said our valiant armed forces are fully prepared to give a befitting response in case of any misadventure.
Admiral Zakaullah said in the current security scenario certain extremist elements abetted externally are out to disrupt our peace and harmony.
He said our defence forces supported by the nation are fighting the menace bravely and effectively.
Pakistan Air Force has extended all out support to Pakistan Army in combating anti-state elements in operation Zarb-e-Azb, he added.
---
AIRSTRIKES INTENSIFIED
---
Pakistan has intensified air strikes and ground attacks, as well as raids on militant hideouts, since December 2014, when a Taliban attack on a school killed more than 150 people -- mostly schoolchildren.
Officials say more than three thousand militants have been killed since the launch of the latest offensive.
In addition to US-built F-16s and locally made JF-17 fighter jets, Pakistan deployed a homemade drone last month that killed three militants in the same conflict zone, joining a handful of other countries with the technology.
WATCH VIDEO BELOW: