Two more death row convicts hanged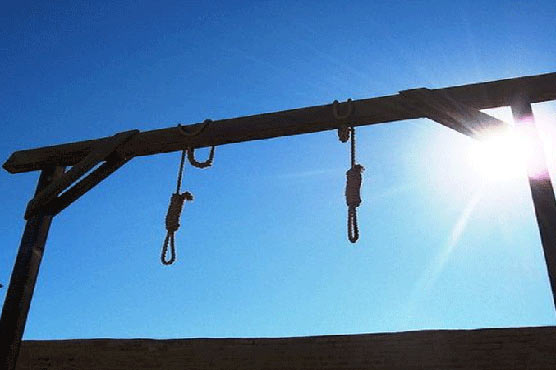 Two death row prisoners were hanged in Central Jail Faisalabad on Thursday.
FAISALABAD (Dunya News) - Two death row convicts were sent to the gallows on early Thursday morning in the Central Jail Faisalabad, Dunya News reported.

According to details, death row prisoners Shoukat and Ikhlaq had killed two real brothers Tariq Jave and Zafar Iqbal in 2001. The dead bodies of Shoukat and Ikhlaq were later handed over to their relatives.