PM Nawaz inaugurates Attabad Tunnel project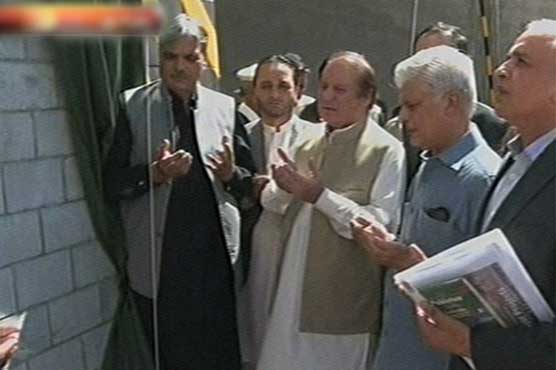 Prime Minister has inaugurated the up-gradation of Karakoram Highway at Attabad.
(Web Desk) - Prime Minister Nawaz Sharif has inaugurated Attabad Tunnel project in Gilgit Baltistan today (Monday).
Minister for Kashmir Affairs Barjees Tahir, Gilgit-Baltistan Governor, Chief Minister, and Chinese ambassador were present on the occasion.
Earlier, the National Higwhway Authority (NHA) briefed Prime Minister Nawaz Sharif on the details of the project and status of up-gradation of other parts of Karakorum Highway.
The 24 kilometers long Attabad Karakorum Highway Realignment project has five tunnels having accumulative length of over seven kilometers, sixteen kilometers road and two bridges of one kilometer long.
The project was launched after a big portion of the Karakoram Highway was damaged in 2010 due to land sliding. The project has been completed with the collaboration of China.