Shawal: Colonel, soldier embrace martyrdom as security forces clash with terrorists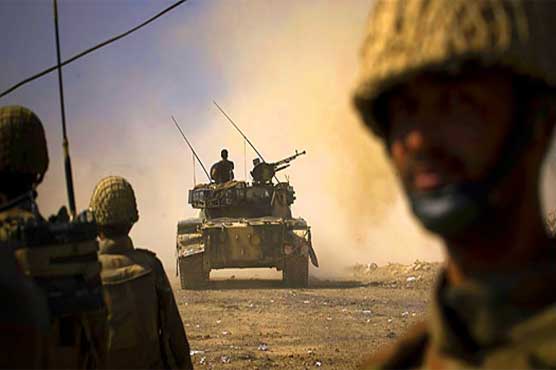 Successful ground offensive has been launched by Pakistan Army in Shawal, North Waziristan
NORTH WAZIRISTAN (Dunya News) – A lieutenant colonel and a soldier embraced martyrdom as Pakistan Army launched its ground offensive in Shawal amidst resistance from terrorists. 6 terrorists were slain during the offensive, reported Dunya News.
Successful ground offensive has been launched by Pakistan Army in Shawal, North Waziristan as soldiers and officers alike fought valiantly to capture ground.
According to Inter Services Public Relations (ISPR), security forces clashed with terrorists in Shawal and killed 6 terrorists in the encounter. 2 personnel of Pakistan Army including Lietuenant Colonel Faisal Malik and a soldier embraced martyrdom during the clash.