Pakistan sending 'messages of war': Afghan President Ashraf Ghani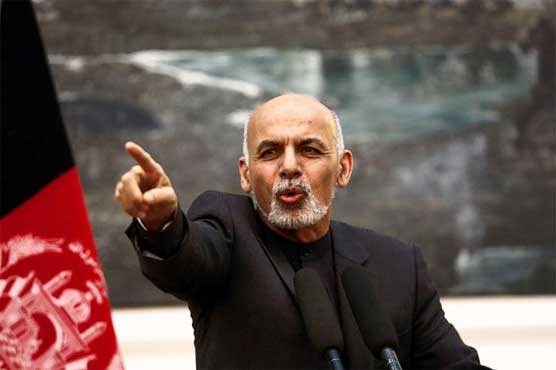 Spokesperson stressed that Pakistan believes in maintaining brotherly relations with its neighbour
KABUL (Dunya News) -- Afghan President Ashraf Ghani accused Pakistan on Monday of sending messages of war and harbouring bombmaking camps, after a wave of devastating blasts in Kabul killed at least 56 people on Monday.
A Taliban suicide car bomber killed five people Monday near the entrance of Kabul s international airport, the latest in a barrage of violence that has convulsed the Afghan capital since Friday.
The last few days have shown that suicide bomber training camps and bomb-producing factories which are killing our people are as active as before in Pakistan," Ghani told a news conference. "We hoped for peace but we are receiving messages of war from Pakistan", said Ashraf Ghani.
In a rant against Pakistan, the Afghanistan President said that he does not want Pakistan bringing Afghanistan Taliban to the negotiating table.
On the other hand, Spokesperson for Foreign Office Qazi Khalilullah reacted strongly to Afghan President's statement. He said that he is assessing Ashraf Ghani's press conference.
The spokesperson said that Pakistan itself is a victim of terrorism while terrorism is a mutual enemy of both Pakistan and Afghanistan. He said that Pakistan fully supports the reconciliatory efforts taking place in the country while extending full cooperation to Afghanistan.
Qazi Khalilullah stressed that Pakistan believes in maintaining brotherly relations with its neigbours.