PM announces compensation for flood affectees in Gilgit Baltistan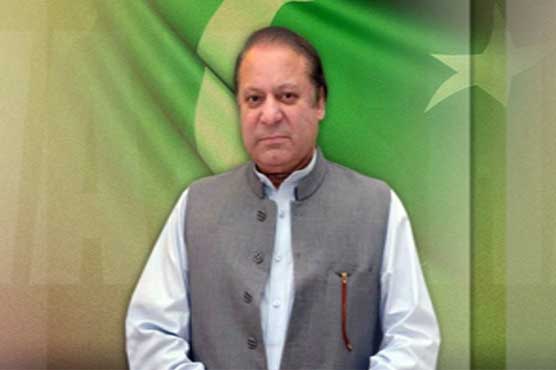 Prime Minister Nawaz Sharif addressed flood affectees in Ghanche.
SKARDU (Web Desk) - Prime Minister Nawaz Sharif on Thursday announced five hundred million rupees for reconstruction of roads and development in flood-hit areas in Gilgit-Baltistan, the state radio reported.
Addressing flood affectees in Ghanche, the Prime Minister said that people of the area have always rendered valuable services for the development and progress of Pakistan and the government will never leave alone them in the this critical time.
He said the government is committed for speedy uplift of all underdeveloped areas of the country particularly Gilgit-Baltistan.
Nawaz Sharif said the government will provide all possible resources for the development of these areas with special focus in provision of basic facilities in education and health sectors.
On the occasion, he also announced compensation of Rs500,000 for each deceased, Rs150,000 for each injured and Rs250,000 for reconstruction of houses damaged by the floods.
Referring to China Pakistan Economic Corridor, the Prime Minister said it will greatly benefit this area and help bring a new era of development and progress.
He announced to improve Gilgit-Skardu road and expand it further to Khaploo.
The Prime Minister also distributed relief items among the flood affectees and announced a grant of Rs150 million rupees to NDMA to expedite relief activities.