Last Updated On 19 July,2015 About 0 seconds from now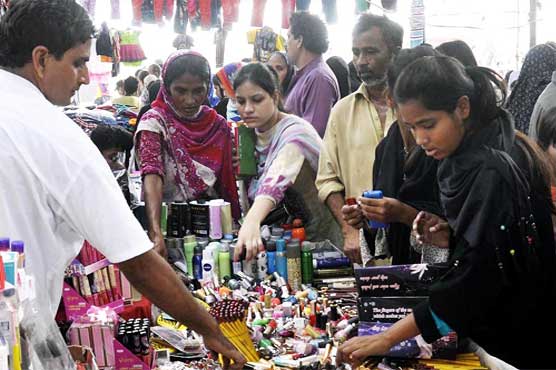 Karachi: Eid shopping smashes decade old record by touching Rs 70 bn mark
KARACHI (Dunya News) – The Eid shopping in Karachi has smashed 10 years old record this year and the traders have credited restoration of peace for it, Dunya News reported.
According to details, the cheer of the city of Quaid seems to have returned after a visible decrease in targeted killing and other crimes in Karachi. The business and trade activities have reached the peak in the recent while.
The traders have expressed relief after an up to 95% decrease in instances of extortion and target killing, while giving its credit to the ongoing operation against the criminal elements.
They said a total of Rs 90 billion had been invested on the occasion of Eid, adding that the sale of the goods exceeded their expectations. The traders said that the efforts of law enforcement institutions are making a visible difference.
The traders hoped for further promotion of business activities in the future.