Last Updated On 08 June,2015 About 0 seconds from now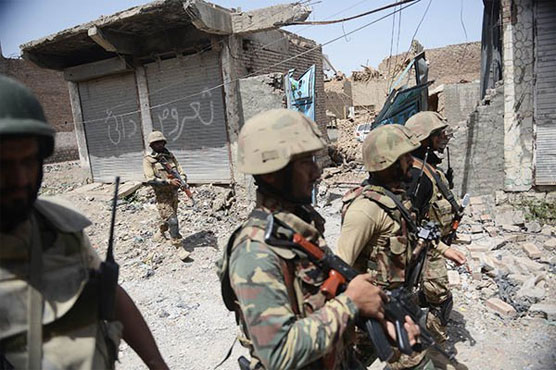 The clash took place in North Waziristan, near the Afghan border.
PESHAWAR (Web Desk) – At least nineteen suspected terrorists including five of their commanders were killed in an intense exchange of fire with security forces in North Waziristan.
According to the ISPR, the clash took place last night in an uncleared pocket along the North Waziristan-Afghan border.
One terrorist detonated his suicide jacket when security forces chased him. Resultantly, seven soldiers embraced martyrdom, the military sources reported.
Pakistan has been waging a full scale military operation in North Waziristan against local and foreign militants since June, 2014. The military says it has killed more than hundreds of militants and cleared most of the region.